A concert in harmony with the space
Louvre Abu Dhabi 5th Anniversary – Louvre Abu Dhabi
A grand celebration for a grand location
November 2022 marked the Louvre Abu Dhabi's 5th Anniversary.
As the regions-first 'universal museum' and cultural beacon, this concert would be anything but normal. And that started with the headline performer of a 3-day concert, musical icon John Legend!
We were tasked with designing and implementing a three-night, one-of-a-kind concert space. One that worked harmoniously with the existing space and architecture.
John Legend stole the show
We pulled it off by designing a floating stage and a 3,000+-seater grandstand, that ensured all concertgoers had unobstructed views and a seamless experience from start to finish.
Each night was a resounding success with John Legend, Majid Almohandis, and Omar Khairat headlining each night.
Experience
Everyone had the best seat in the house
To make this concert the success it was, we needed to do some research; from the materials used and how they'd react to the tidal waters to designing a grandstand capable of seating over 3,000 people comfortably.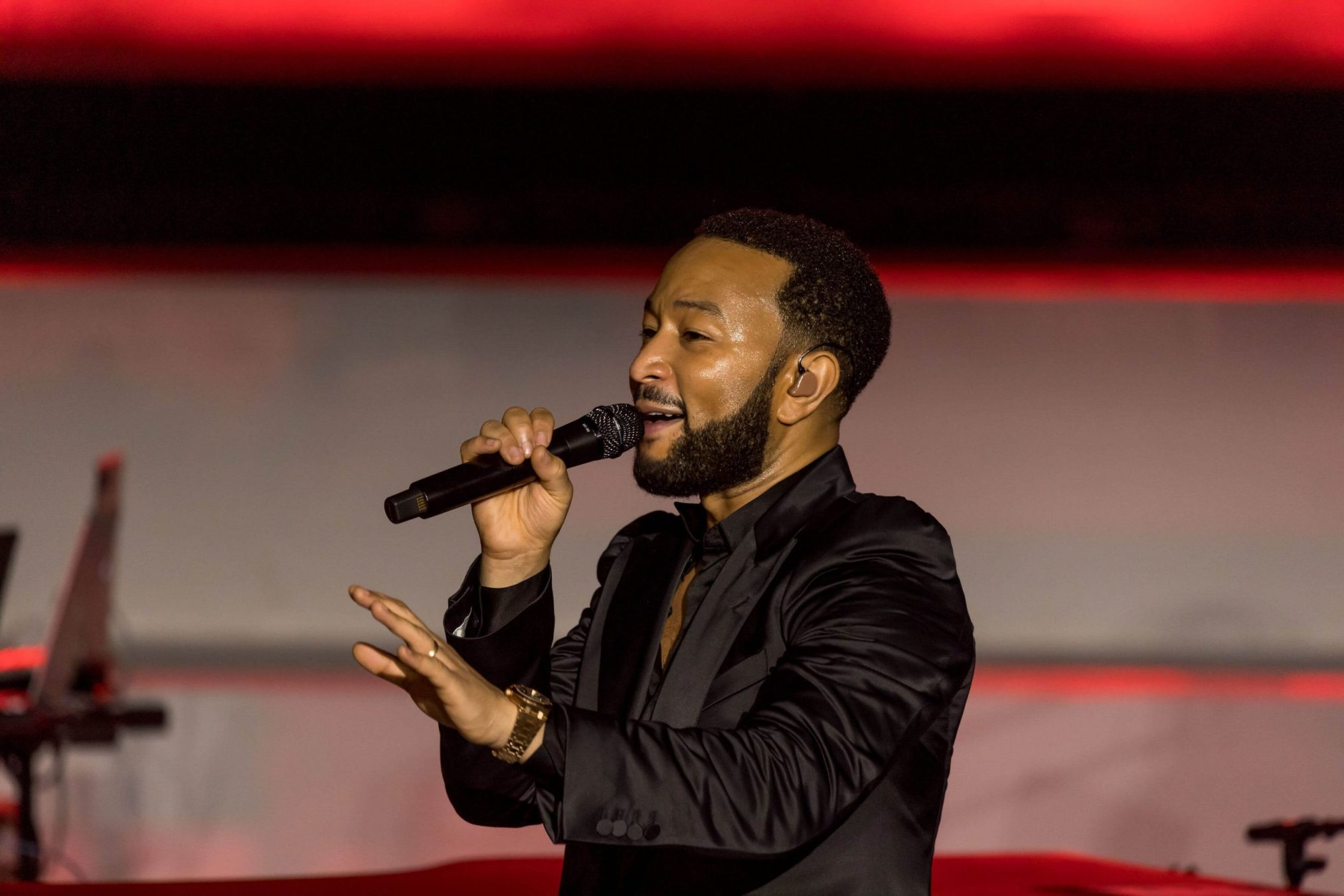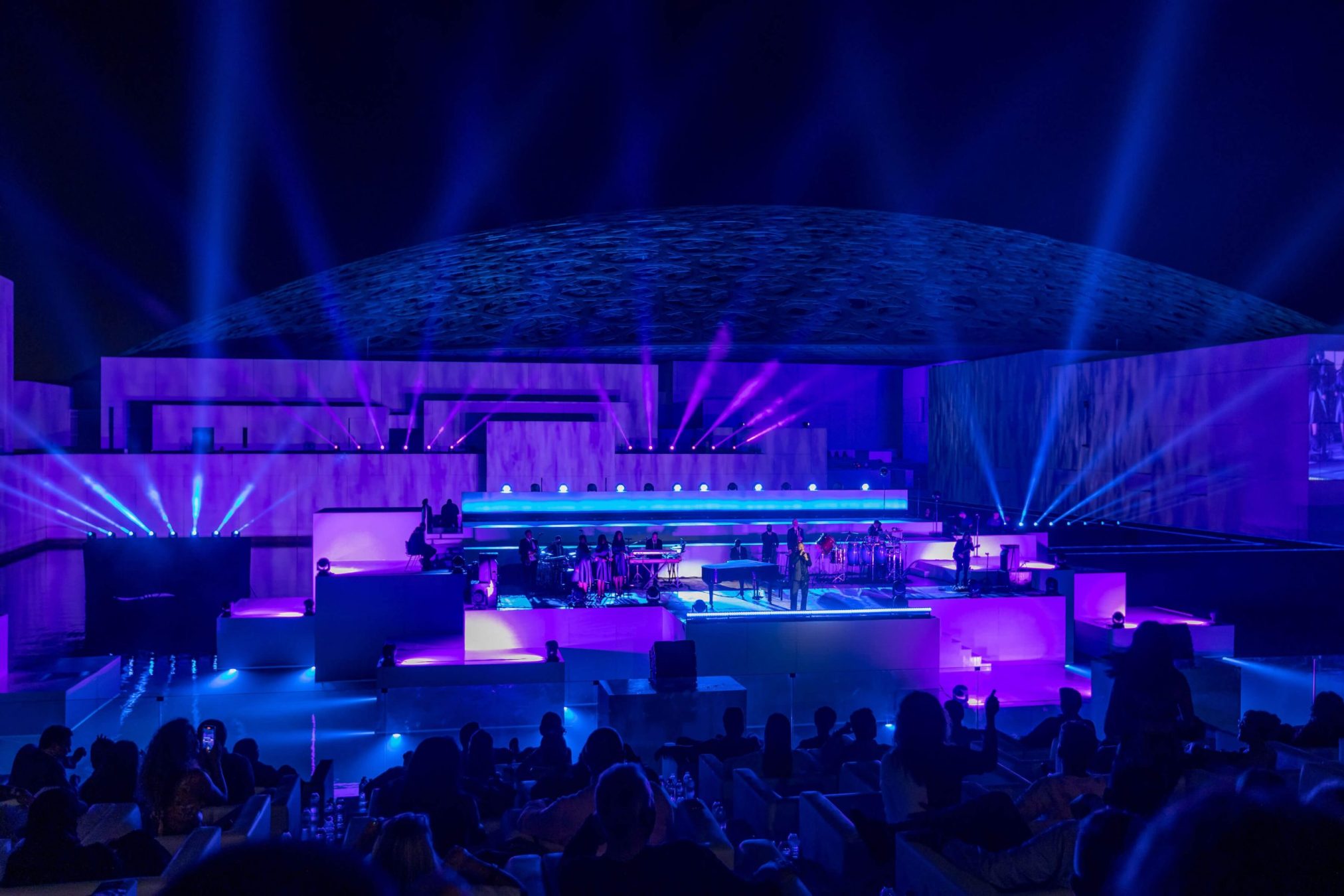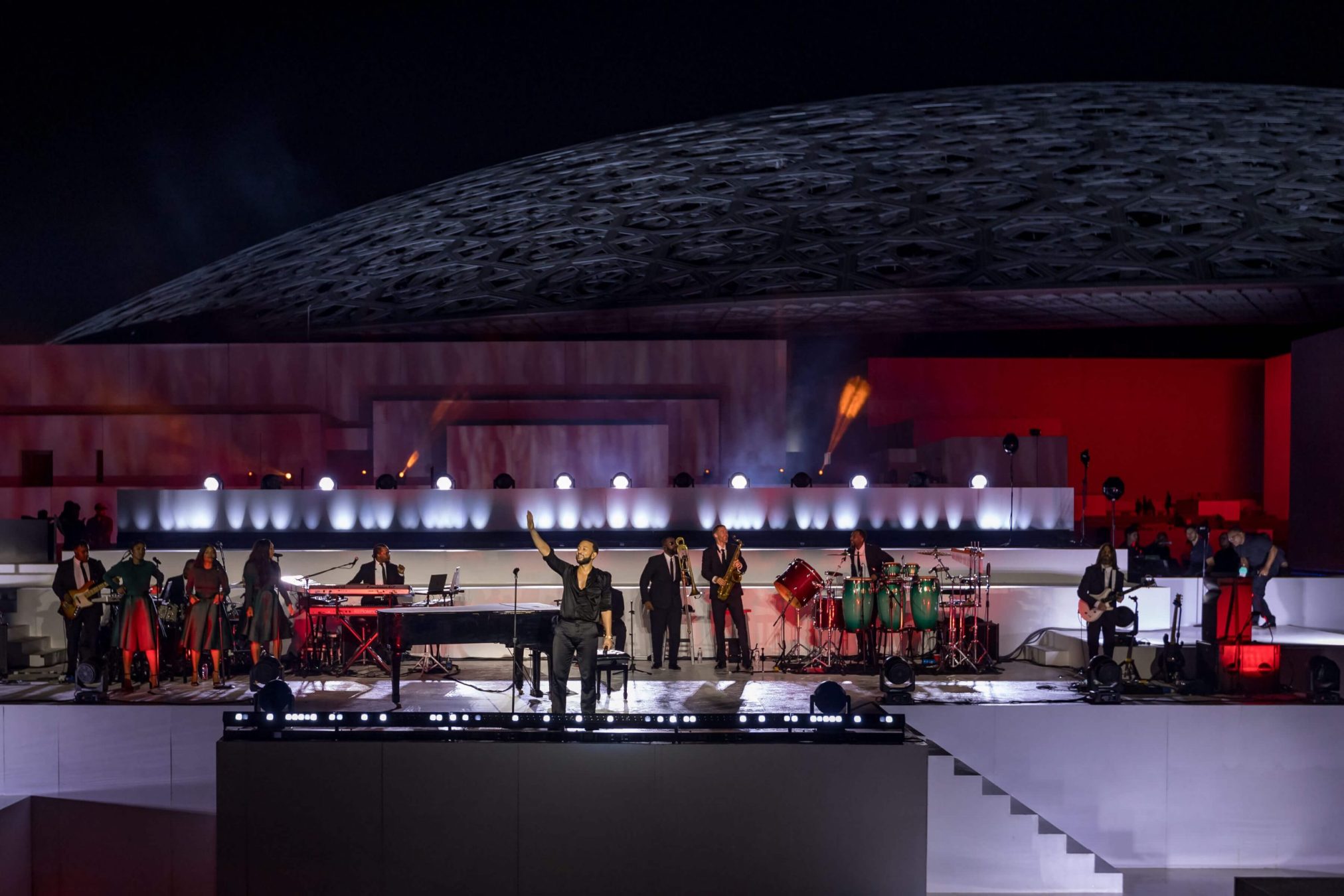 We ensured the stage design and surrounds fitted in seamlessly with the Louvre Abu Dhabi's existing architecture.
We were also mindful of facilitating three very different artists for three very different audiences, including their individual show requirements.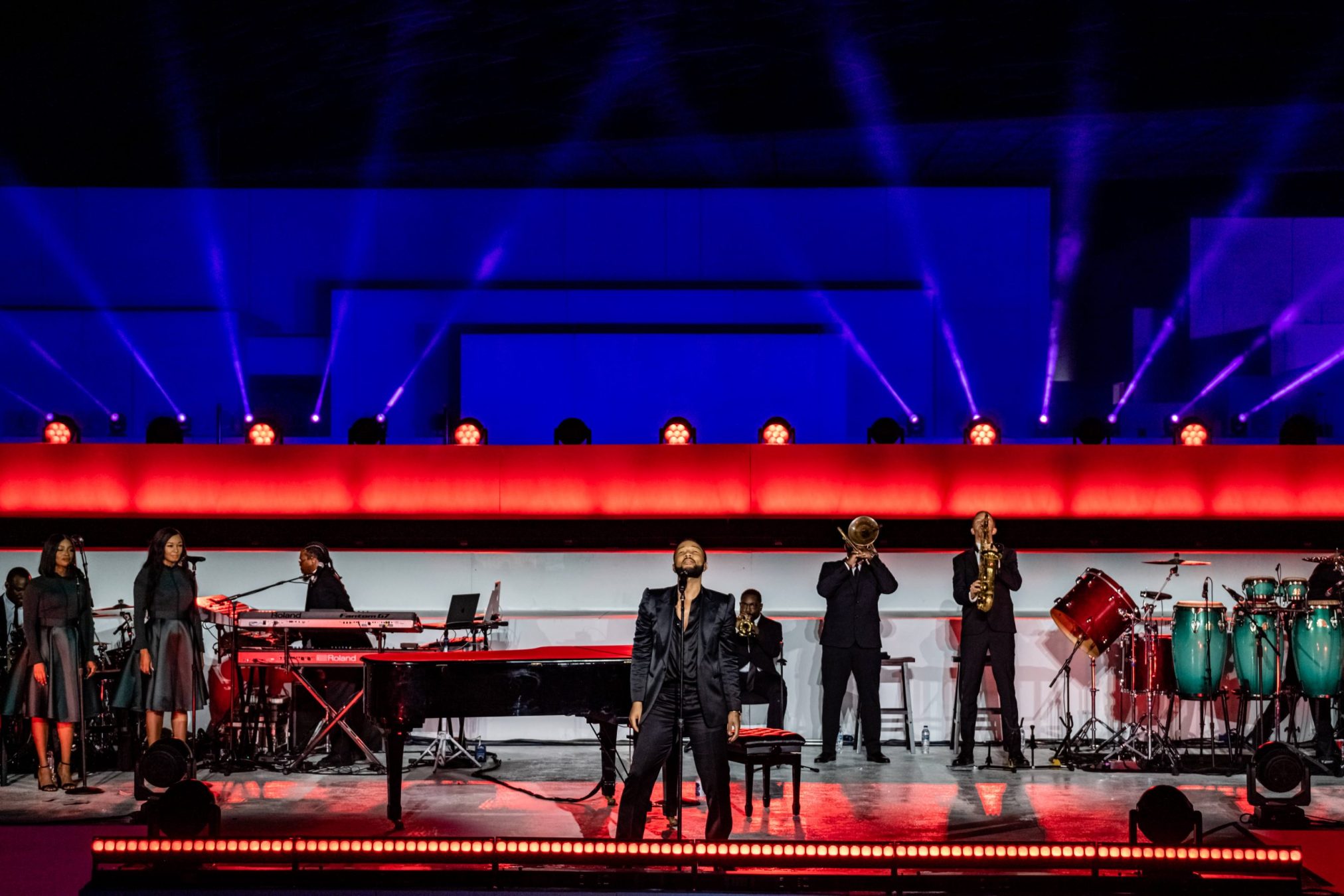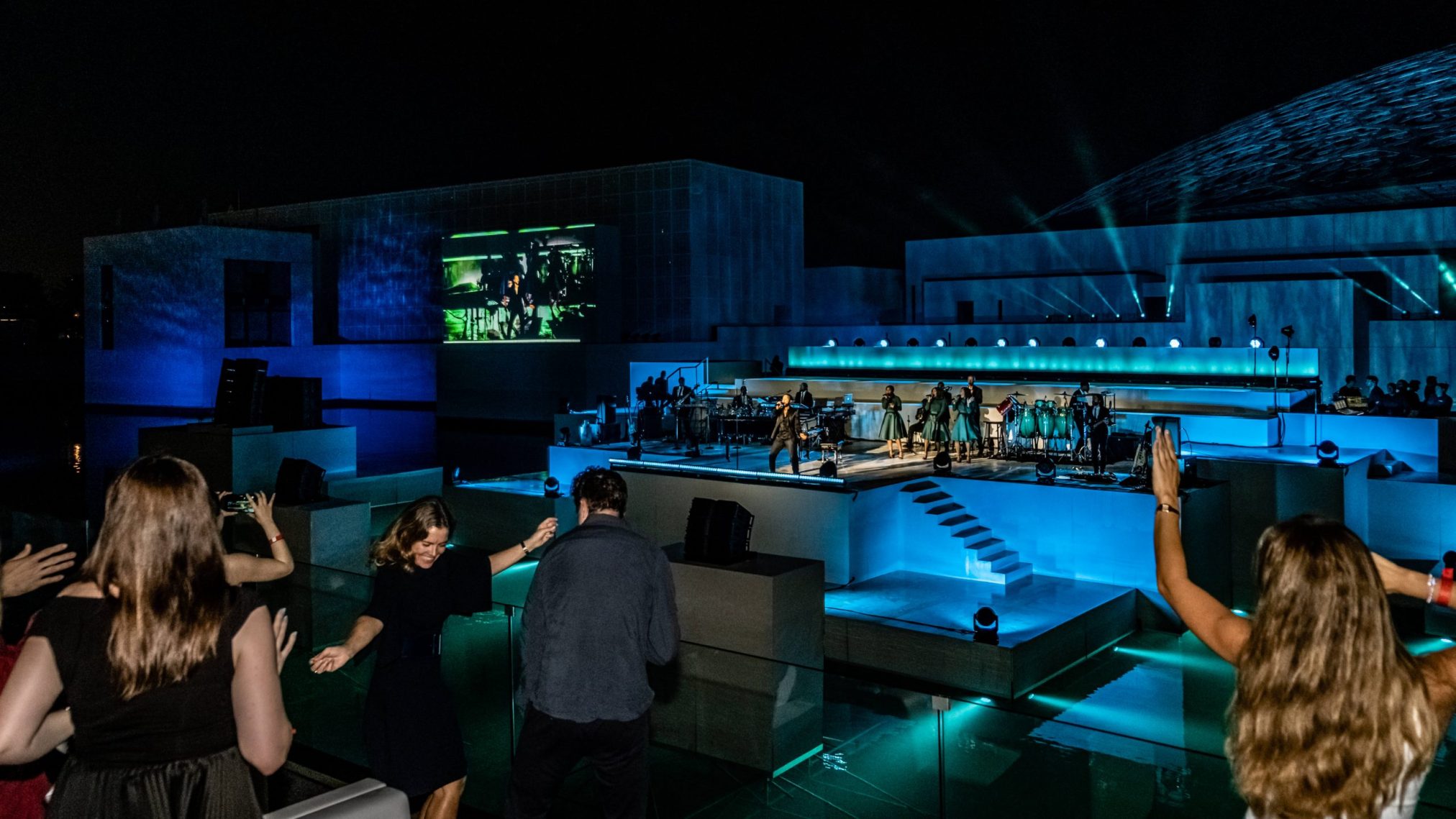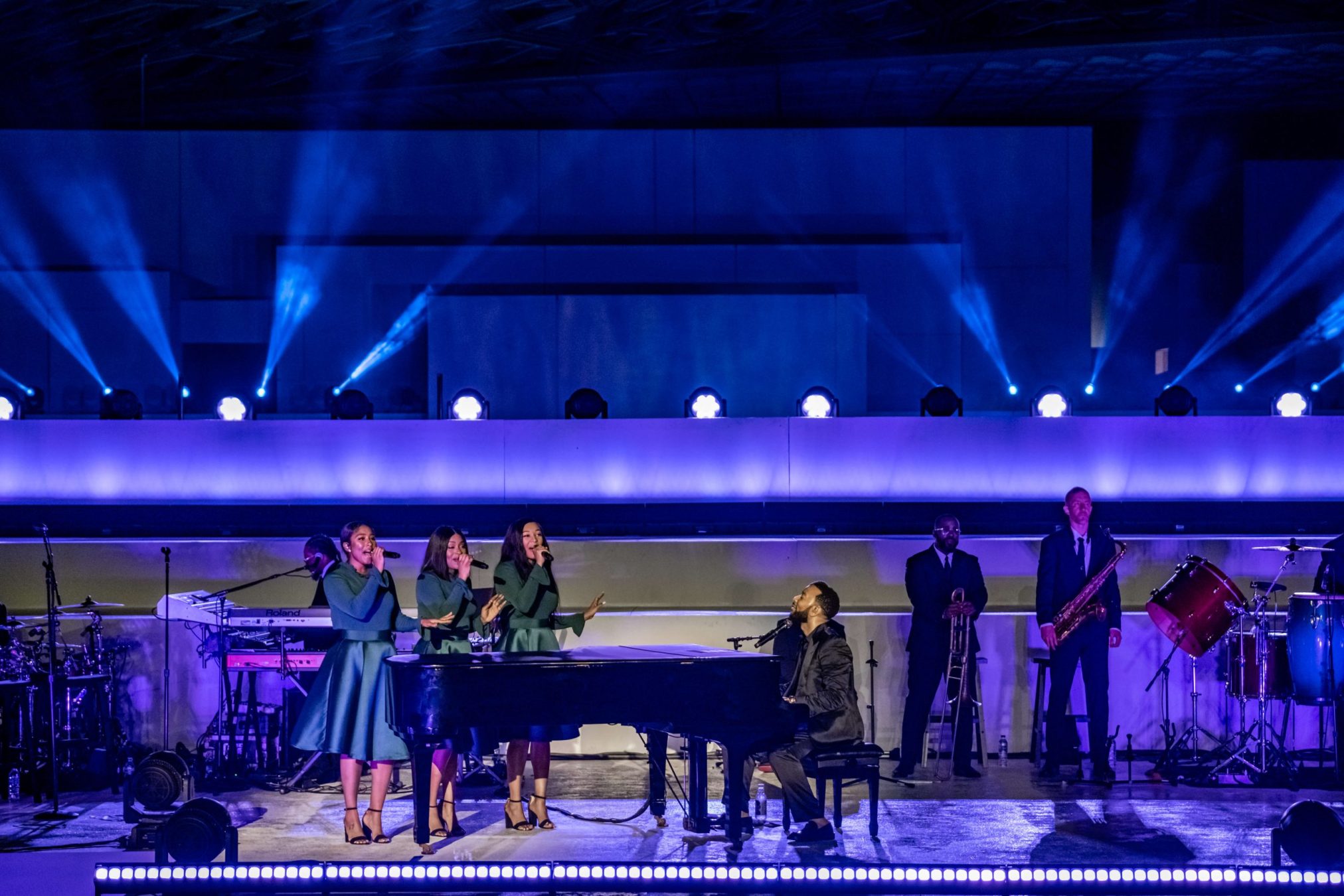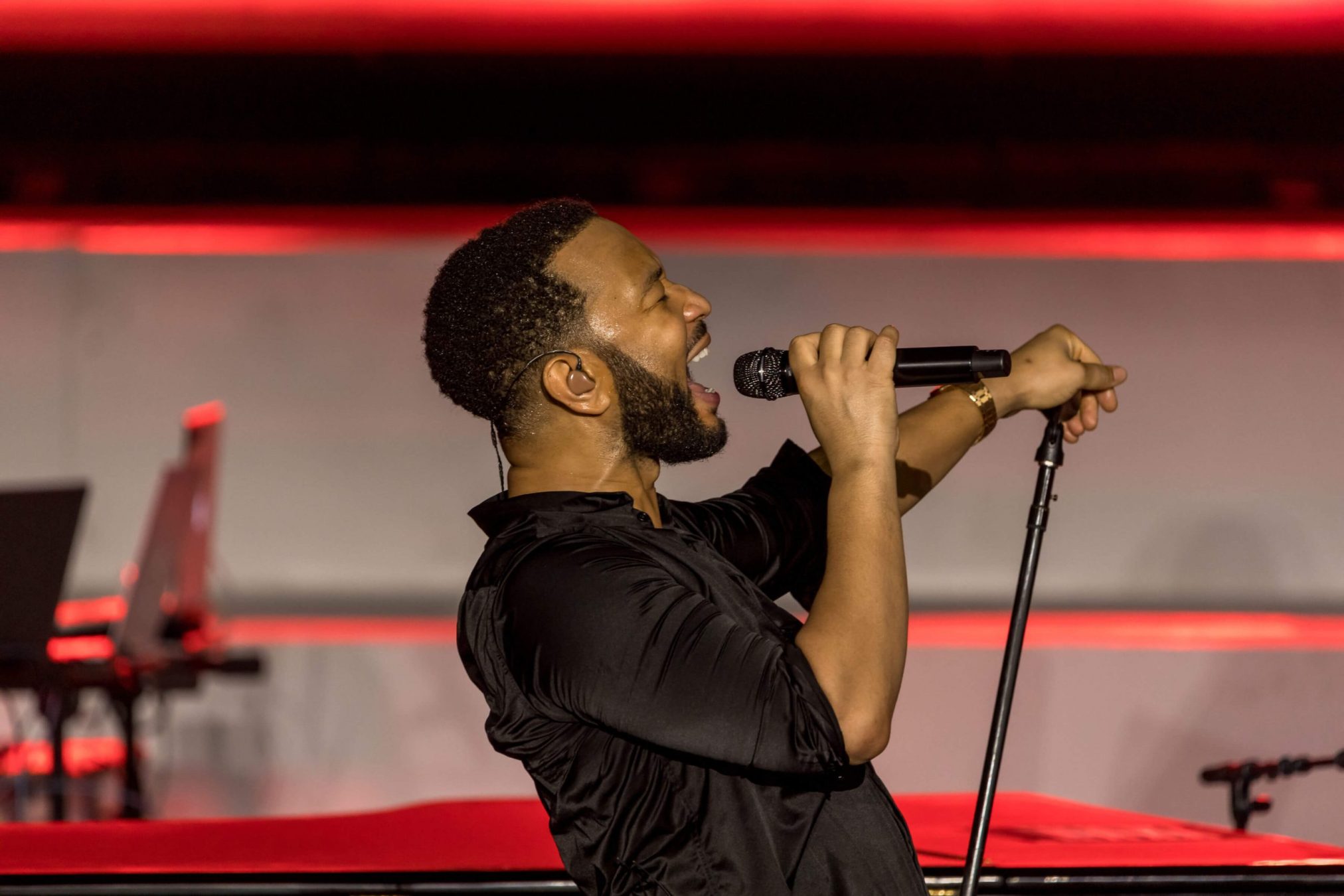 Every night was a sold-out show
Each night was met with thunderous cheers and a standing ovation, with sell-out shows of 3,281 people.
The artists each brought a unique vibe to the anniversary concerts, but the one everyone raved about was none other than John Legend.