We created a social catalyst in Abu Dhabi
Create a space to foster collaboration between social changemakers
Ma'an is a government initiative in Abu Dhabi designed to drive social impacts for residents and citizens by supporting third-sector growth and building connections with not-for-profits and social enterprises.
The Exchange is a two-week event that raises awareness of Ma'an and drives collaboration with people who are passionate about creating positive human change for the people of Abu Dhabi.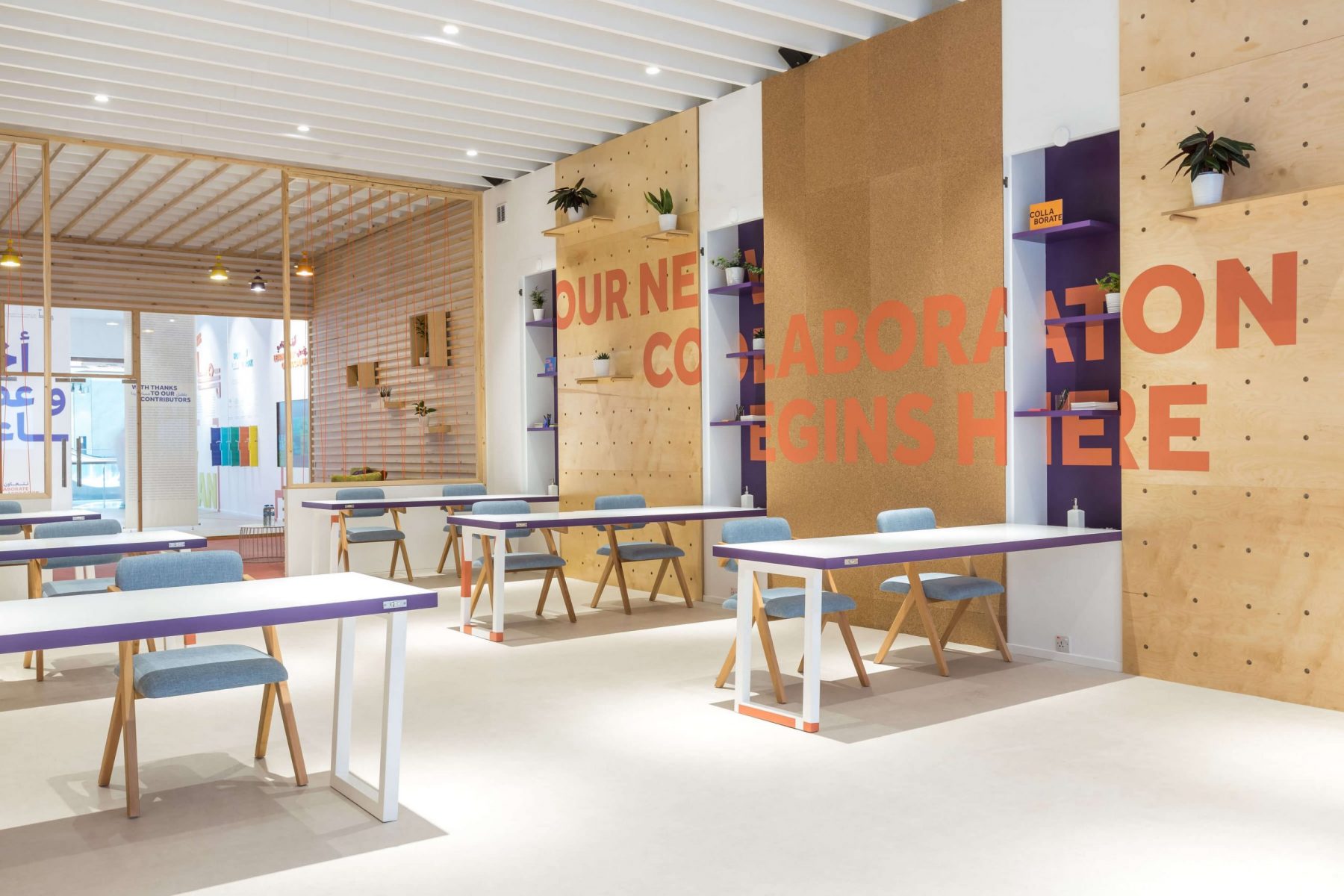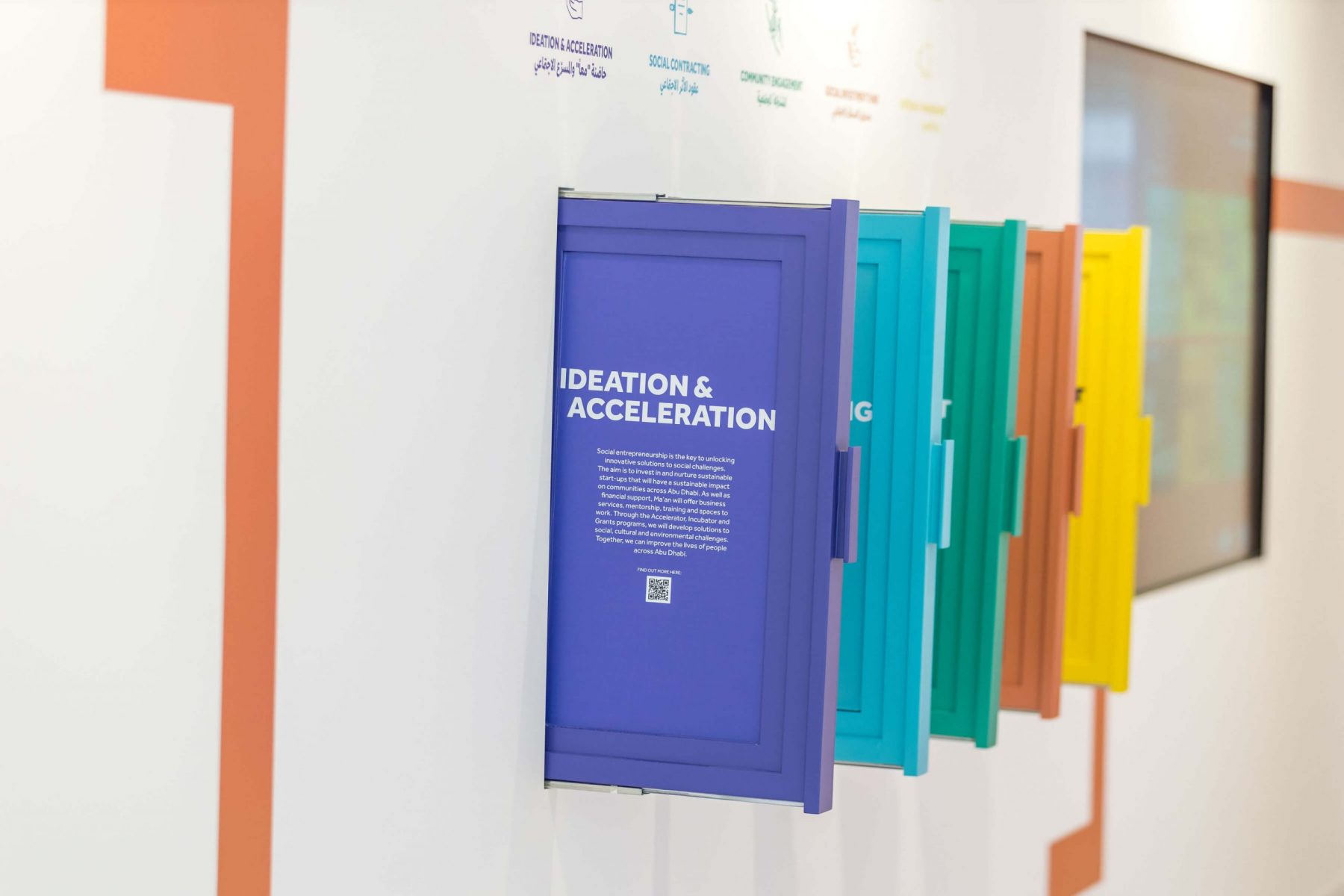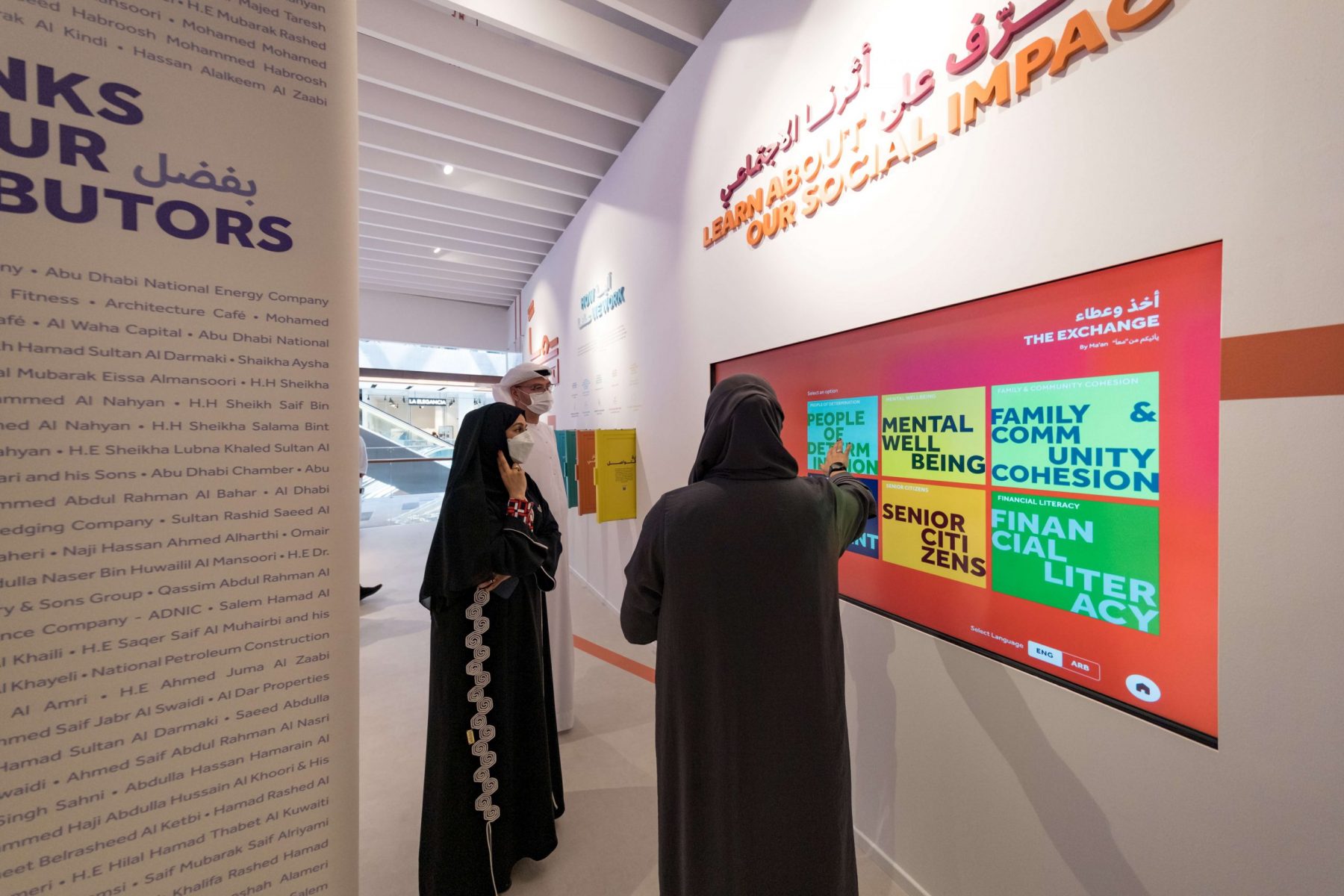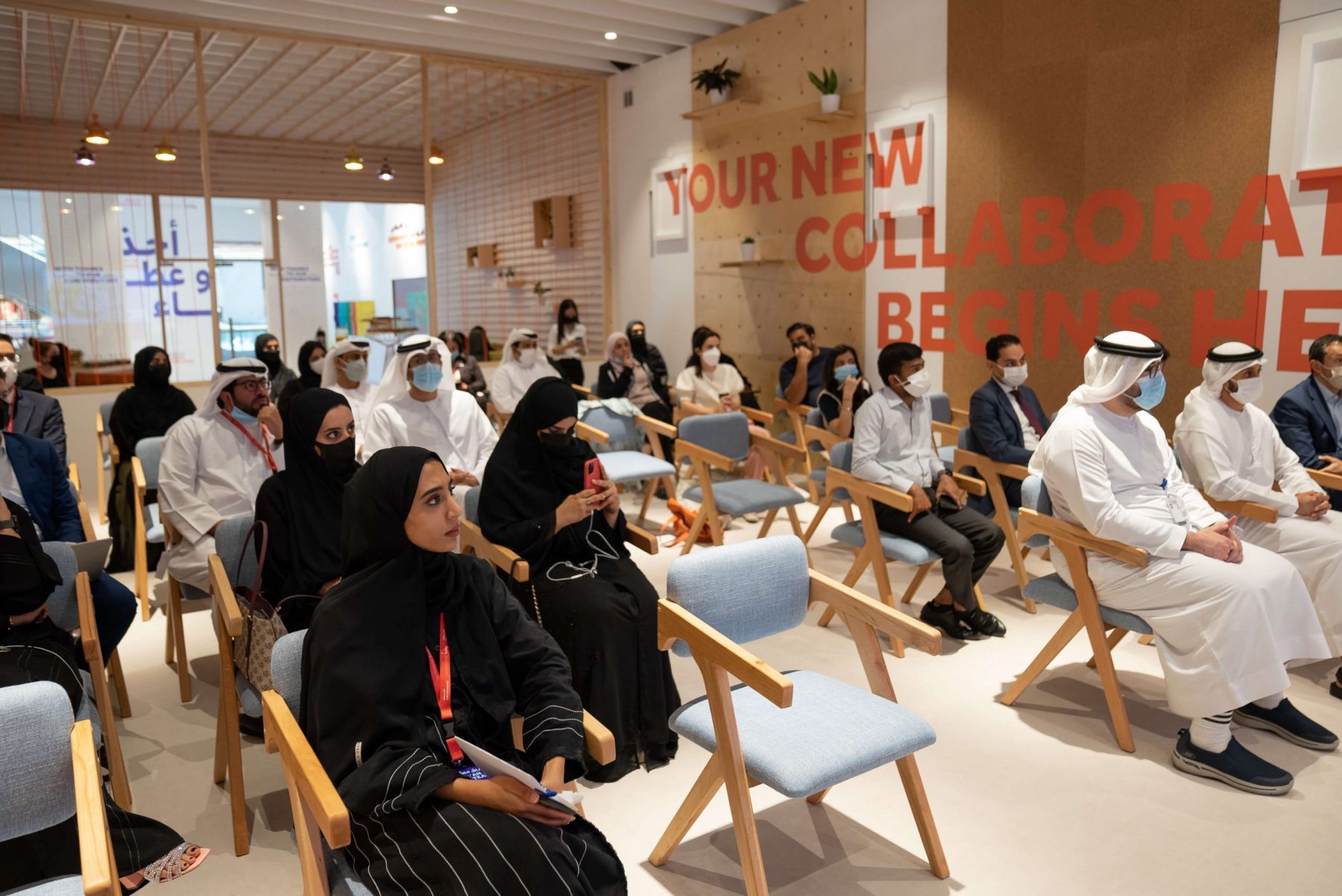 COLLABORATE FOR
GOOD: a simple, strong, human message
Because the project had five broad objectives, ranging from stimulating collaboration to showcasing its impact and raising awareness of its purpose, we knew clarity would be essential.
So we devised Collaborate for Good, a clear messaging platform that would cover both the human-focused programme and the long-term intentions for the event.
Because the event was held in a small space, versatility of design was key, so we created flexible spaces that could be changed for different events, as well as layering messaging within the spaces.
With an extensive programme of panels, workshops and speakers, we built opportunities for collaboration and partnerships into the physical space, meaning connections were sparked that could not have been achieved in other environments.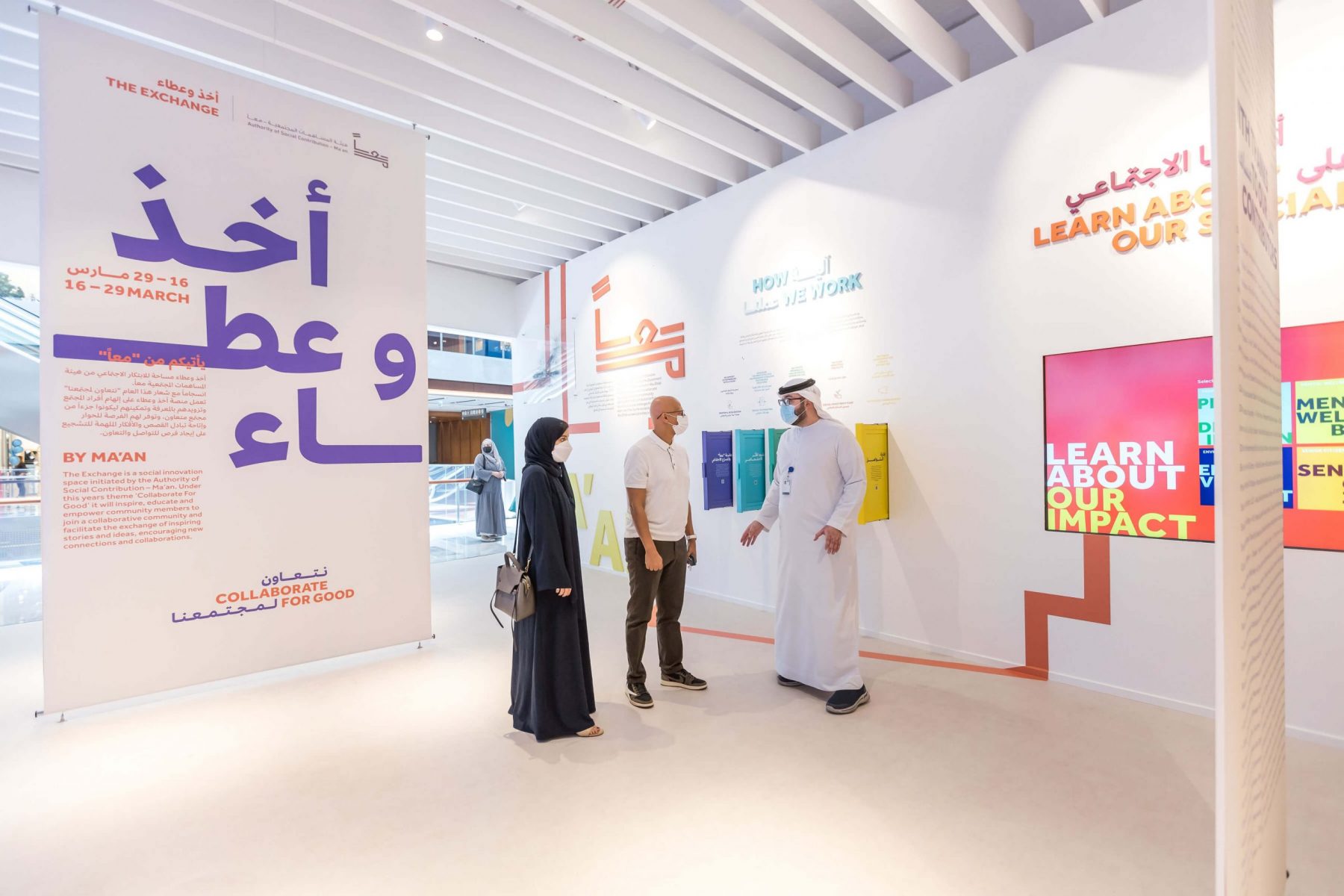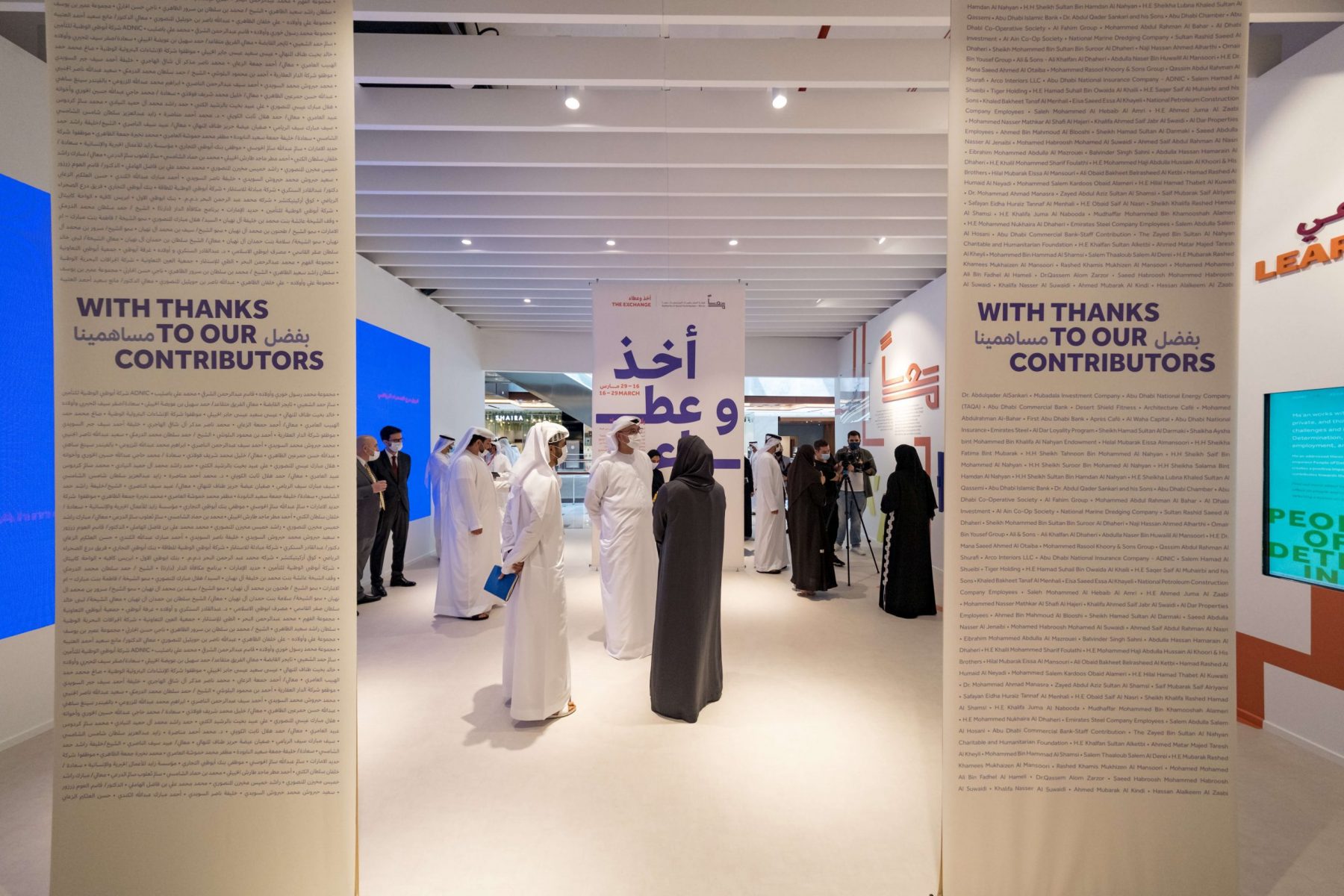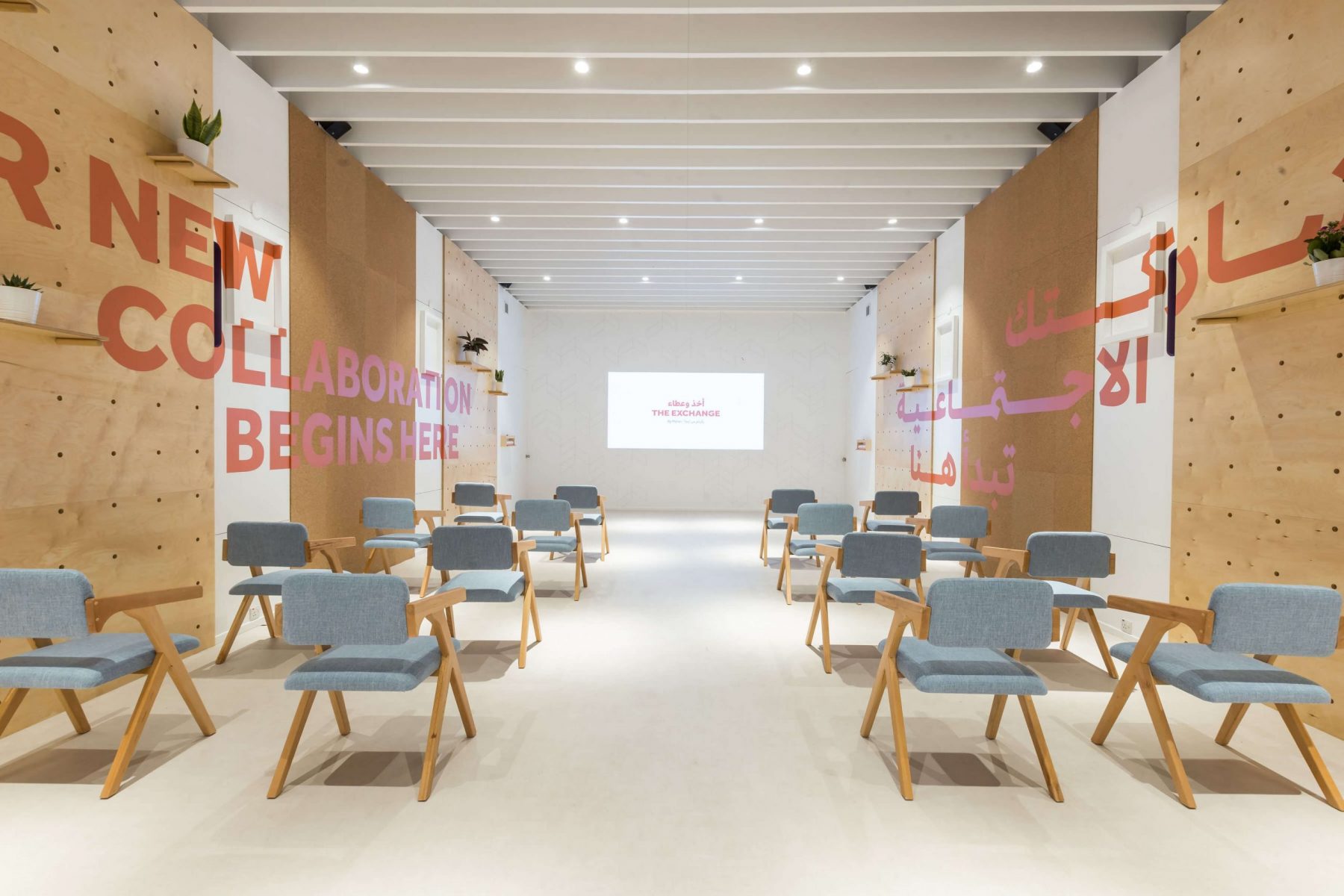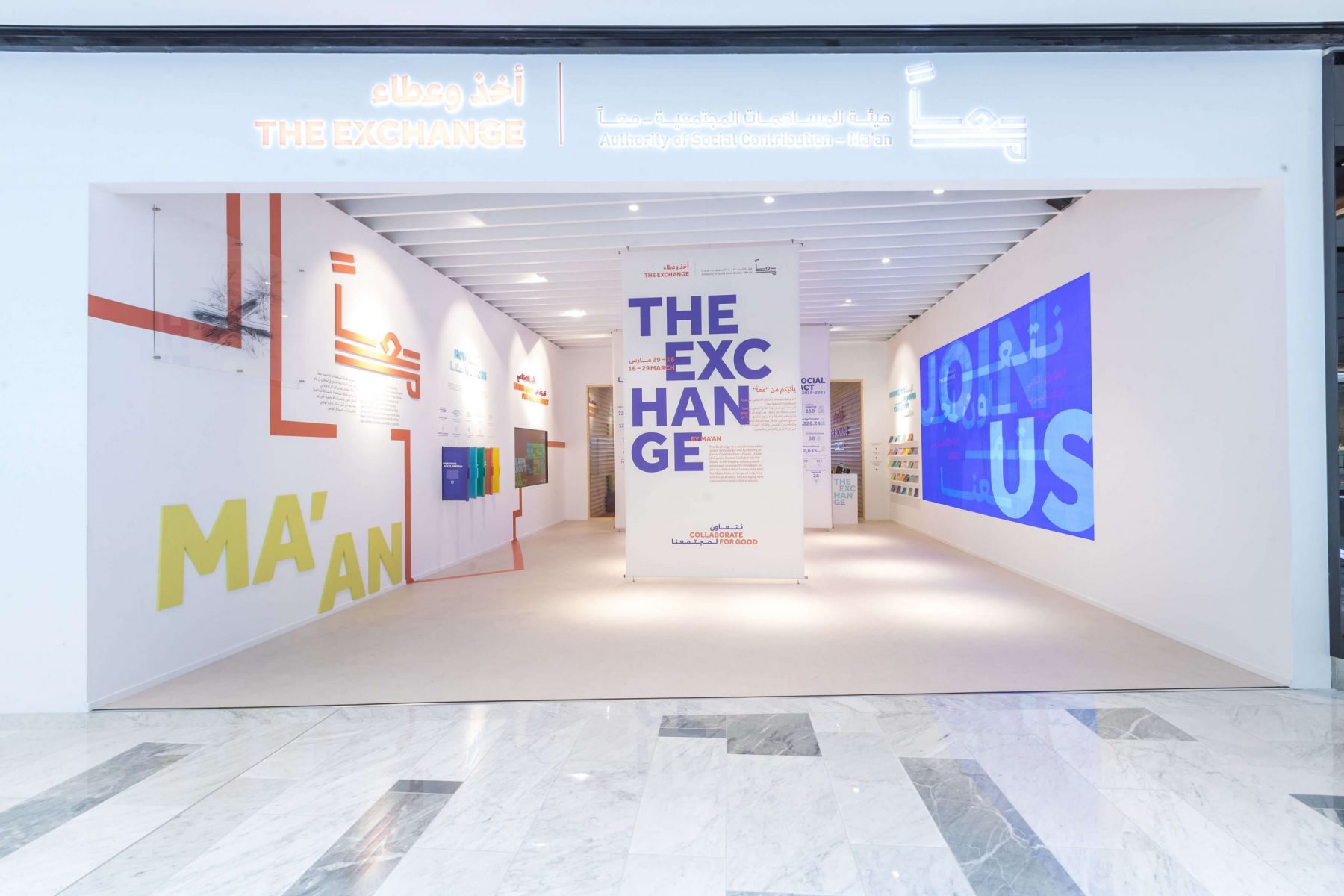 Over 14 days, we held 51 sessions
752 people attended sessions
1,000 people visited the space itself.
"We made 10 new powerful connects by being there. We were able to meet new people who showed up just to learn about inclusion as well. We are extremely grateful and look forward to staying connected with Ma'an initiatives."