we helped adidas shutdown london for go skate day
Establish adidas as a go-to brand for UK skateboarders
adidas knew the only way to gain credibility as a skater brand was from within the community. So they put together a team of legendary skaters, the Global Riders.
We worked with them to create a series of events in London featuring the world's top skaters that would help establish adidas as an authentic skateboarding brand.
Minimal Branding. Maximum Impact
Our experiences had to be designed with skaters in mind, inviting them to represent the brand through their expression and ability – not the other way round.
For international Go Skate Day, the adidas Global Riders put on a one-time-only public demo at the famous Southbank skate park, and a unique amateur competition for skaters from around the country at Mile End Skate Park.
Legendary Skaters at Southbank
As a once-in-a-lifetime event, adidas Global Riders came to London to film their global skate documentary Away Days, and skateboarding fans could watch their famous idols skate at the Southbank skate park.
Meticulous crowd management and additional obstacles at the location ensured filming could take place and amazing stunts be performed.
Low-level branding ensured the iconic adidas identity featured on all social-media posts.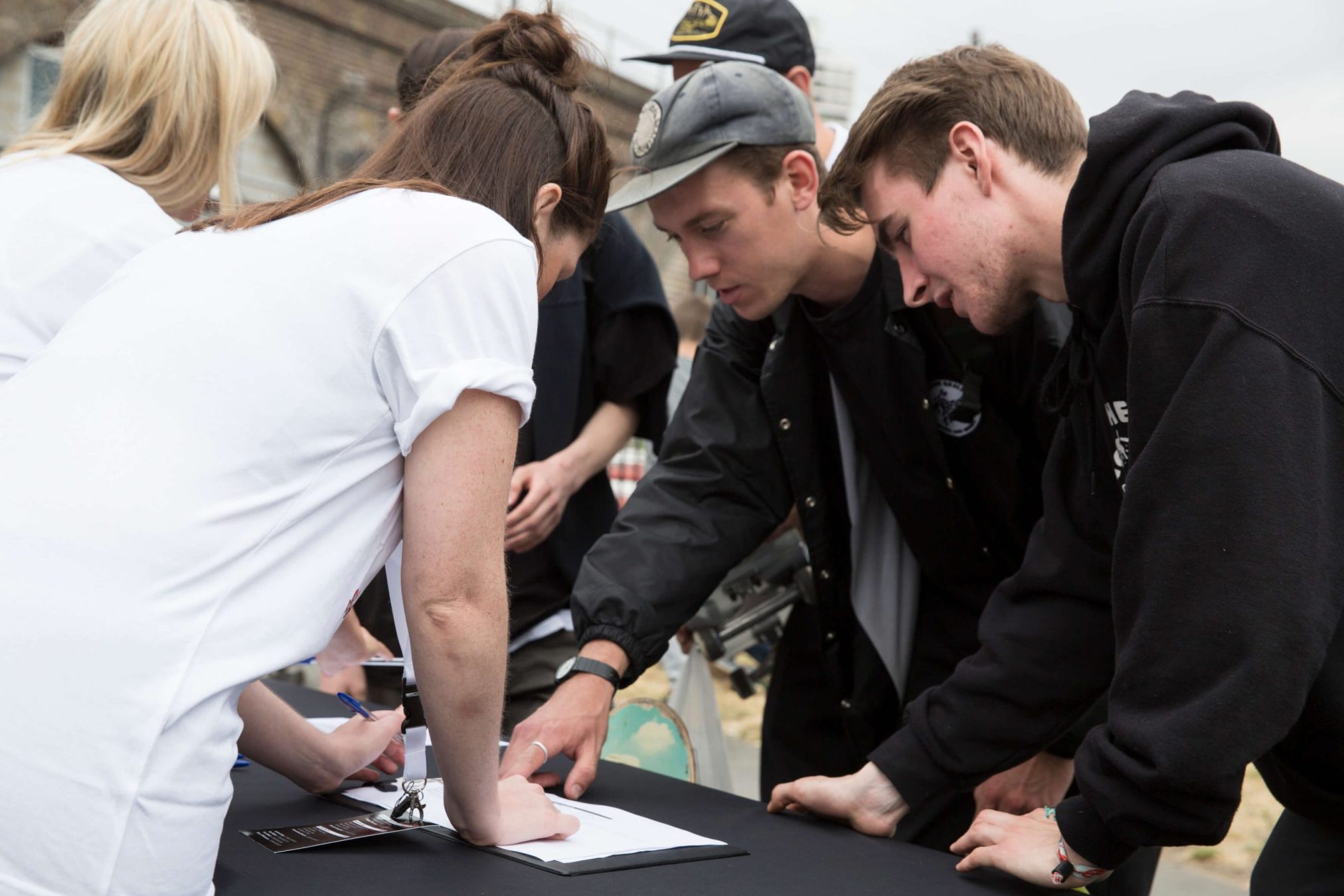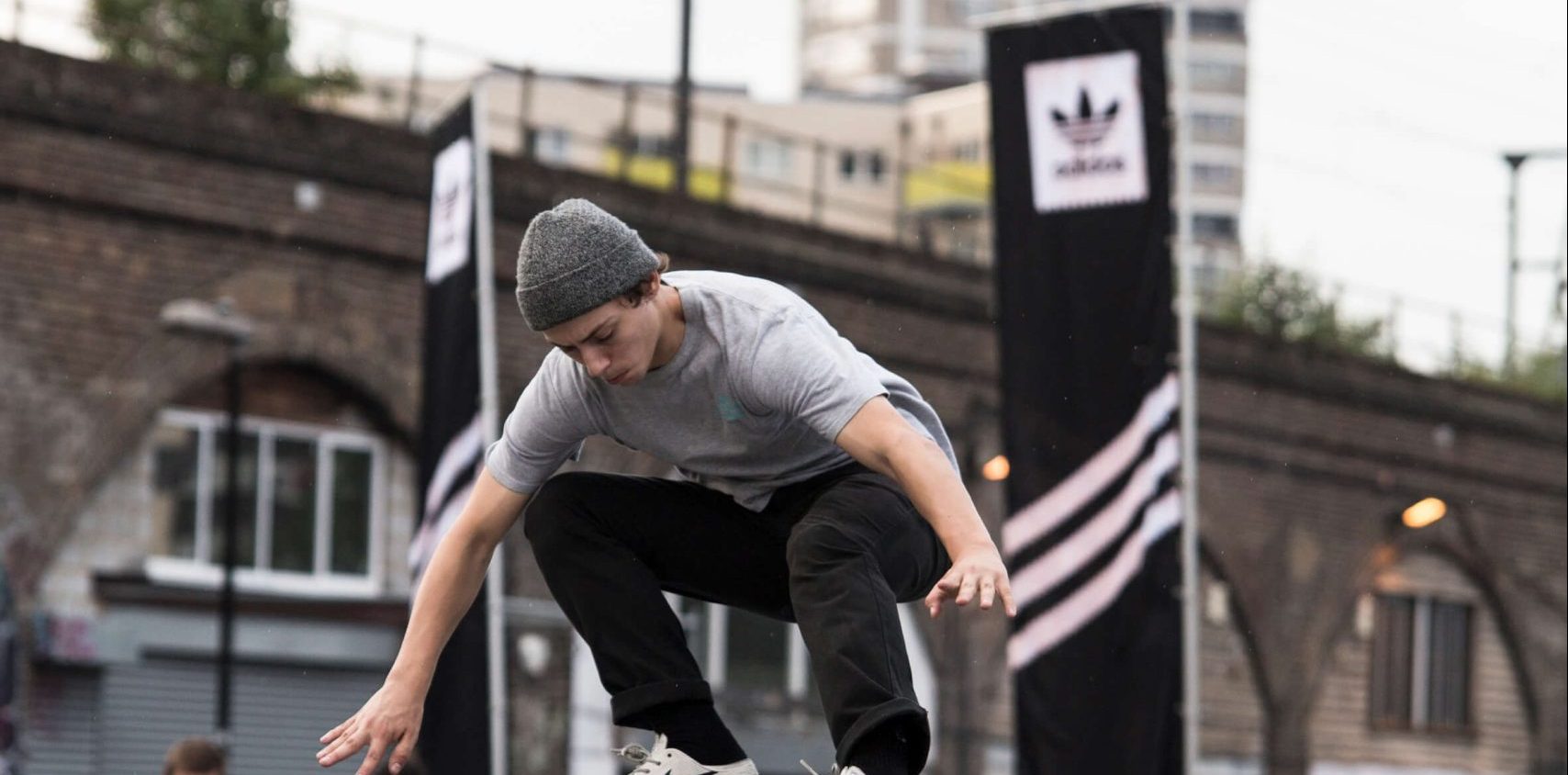 Raising the Competitive Bar
To create a buzz around the launch of their latest skate shoe, the Dorado Boost, our Boost The Bar Skate Jam gave the UK community a chance to preview the product in an authentic environment.
Bringing the UK's legendary Local Riders together at Mile End skate park, teams of skaters competed to show off their best tricks, wearing Dorado Boosts to deliver the product directly to the market with credibility.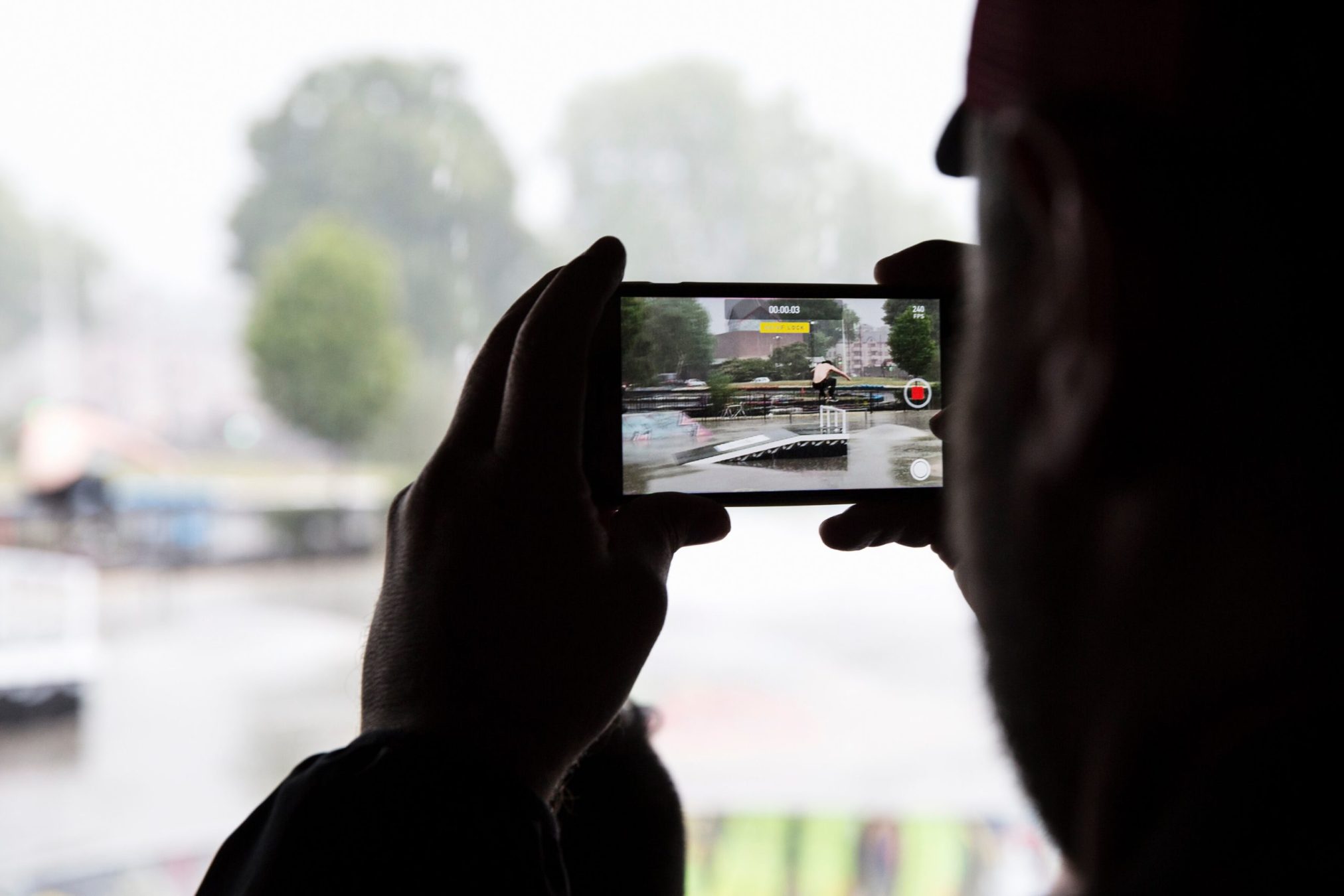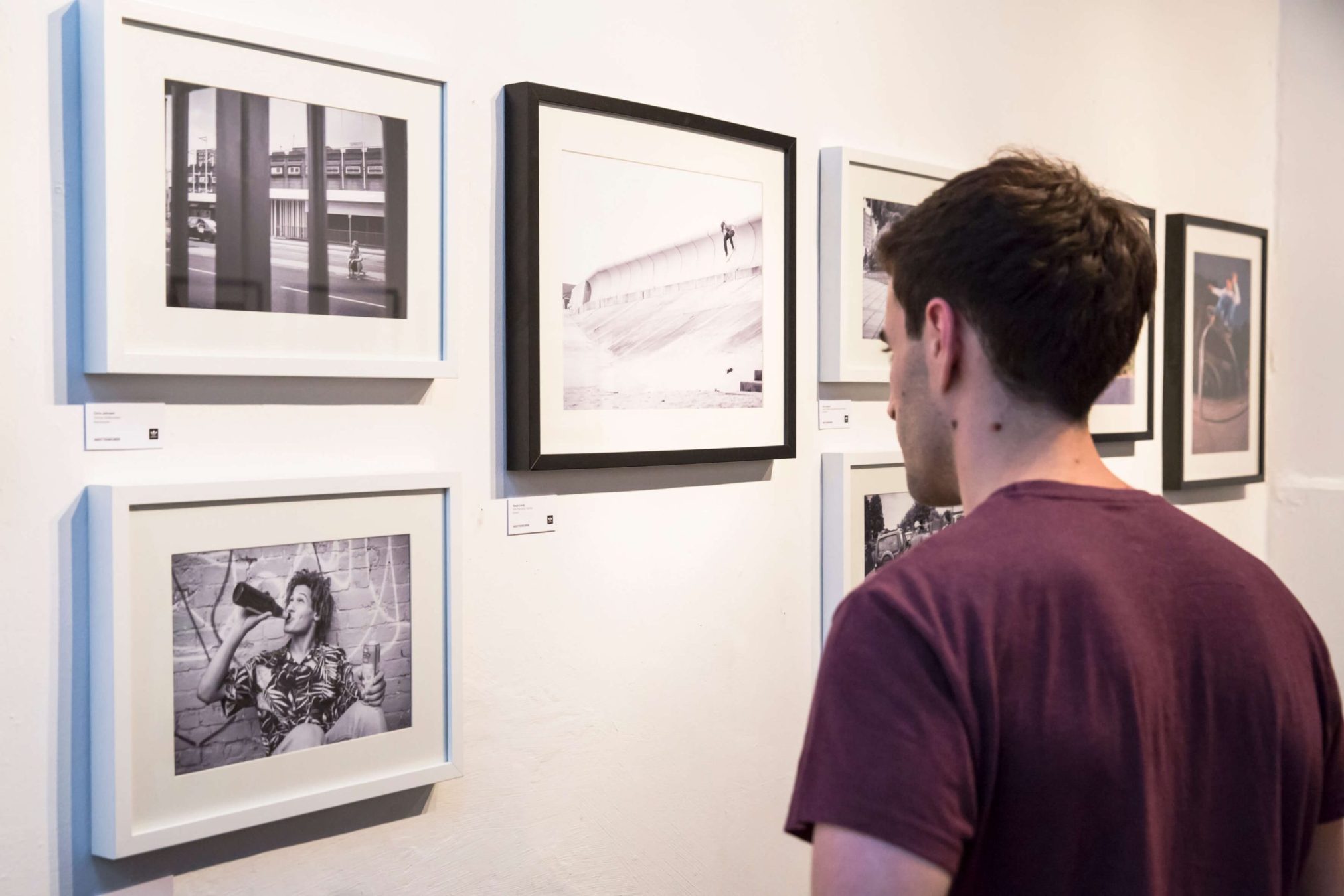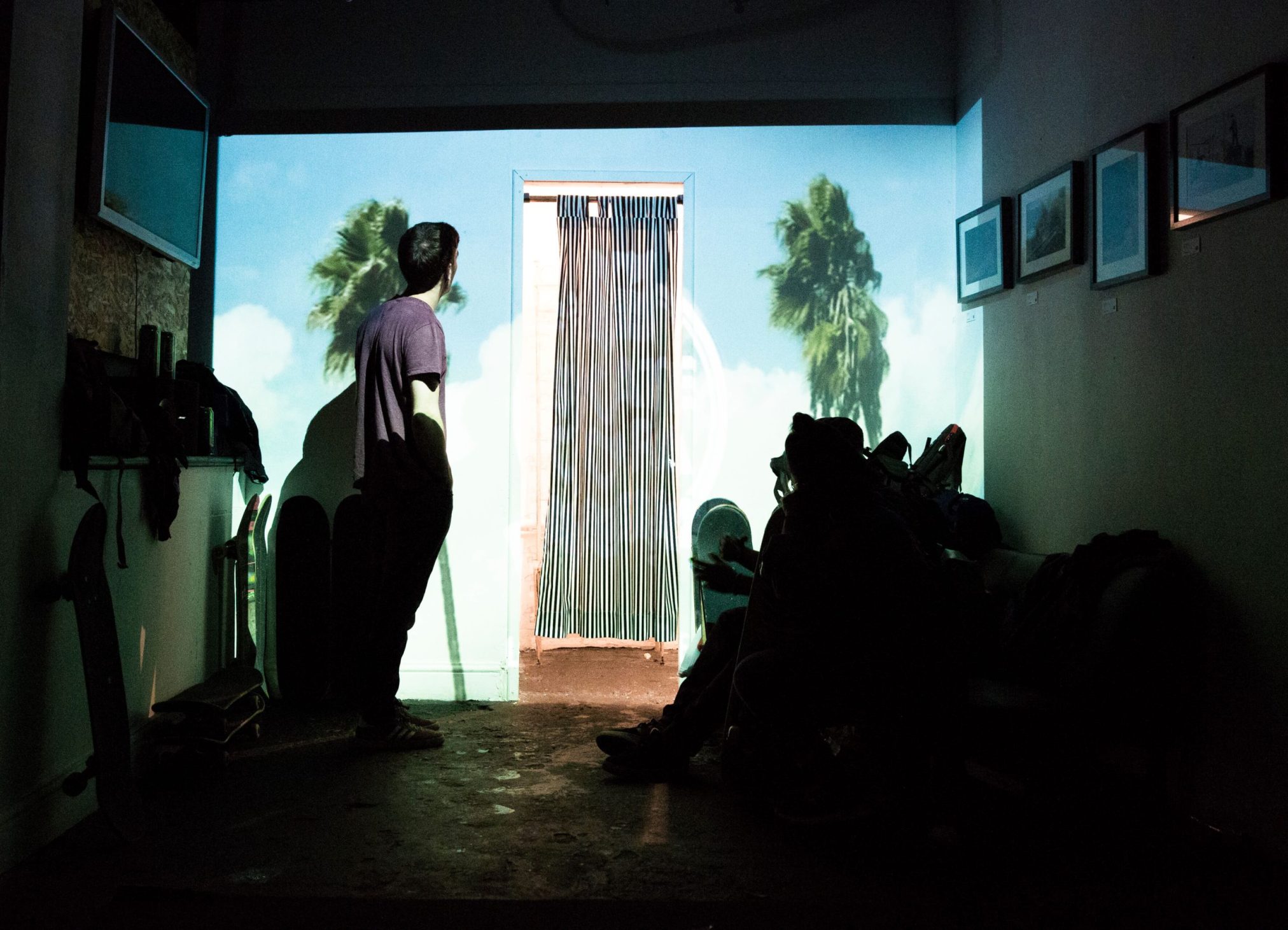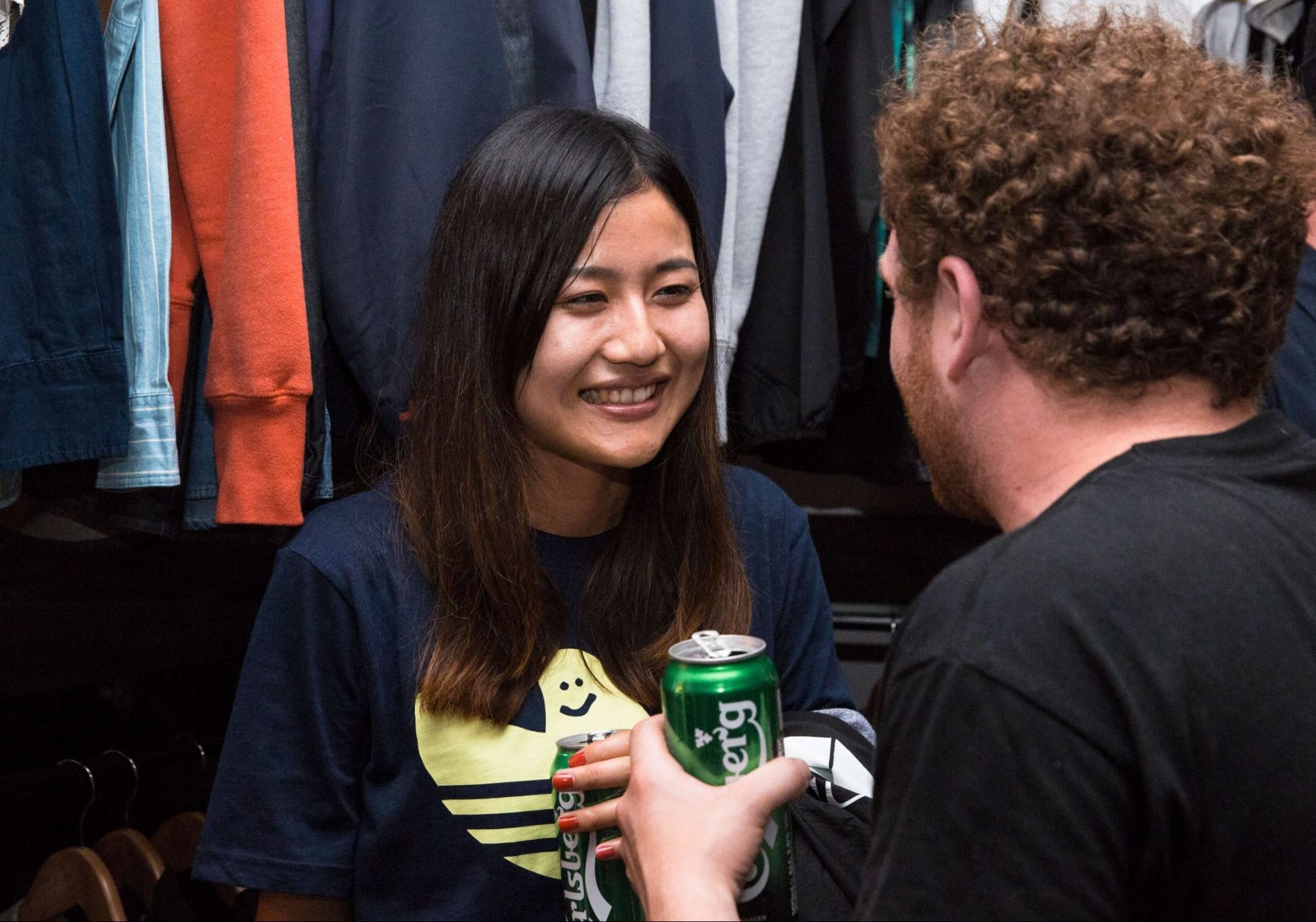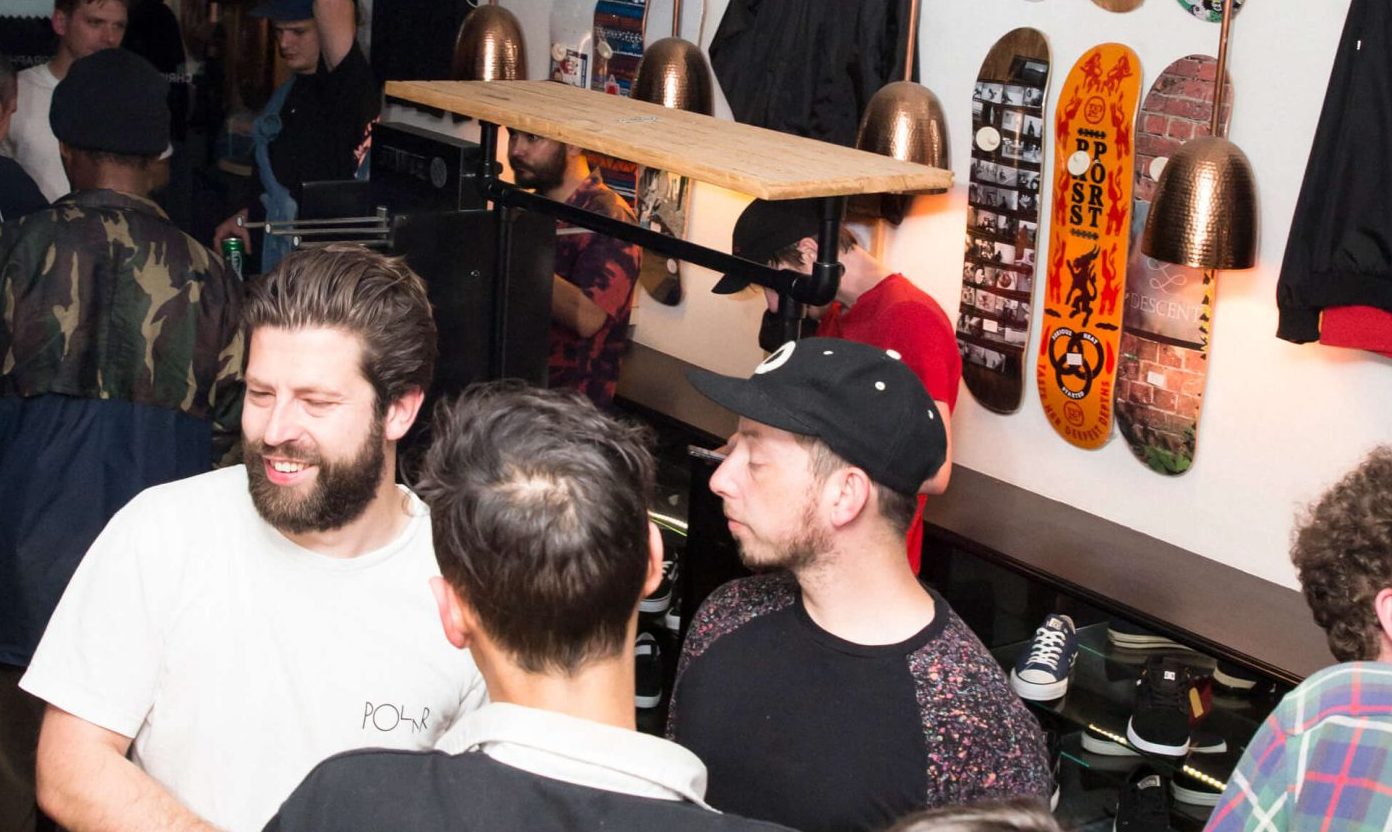 The combination of skating superstars and a unique amateur competition created non-stop hype through all social channels, reaffirming adidas as a credible go-to skater brand.
"For Gonz, to come to London, to skate the same park as me, to just be in front of me is insane. I'll never forget today. I still can't believe it's real."