We brought cricket to the cities
Cricket Worldcup Fanzones – International Cricket Council
Reach and inspire new cricket fans across the UK
In 2019, England hosted the Cricket World Cup, the international championship of one-day cricket that takes place every four years.
We were tasked with creating Fanzones in eight city centres that would strengthen ties with existing fans and inspire a generation of new ones to participate in the game.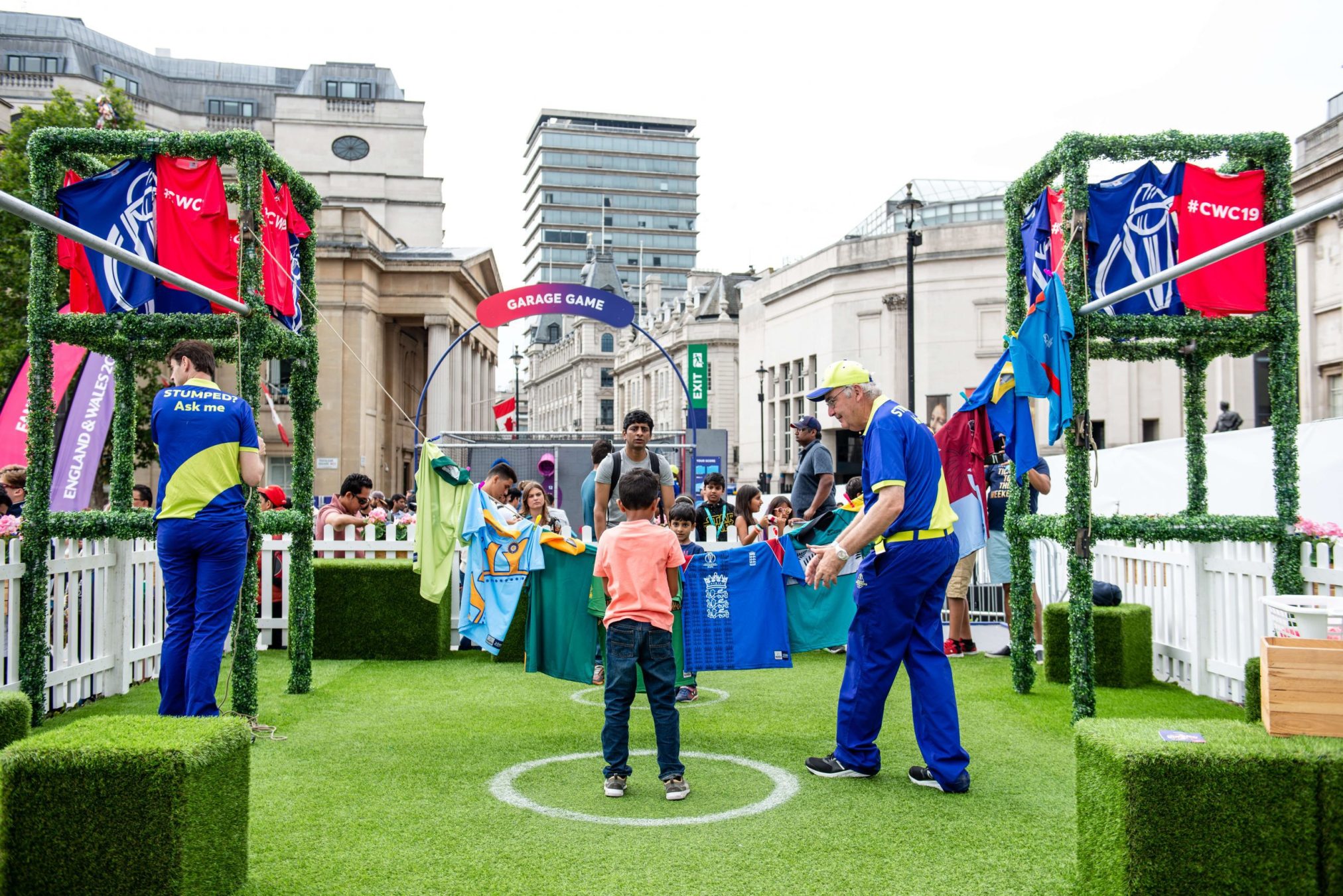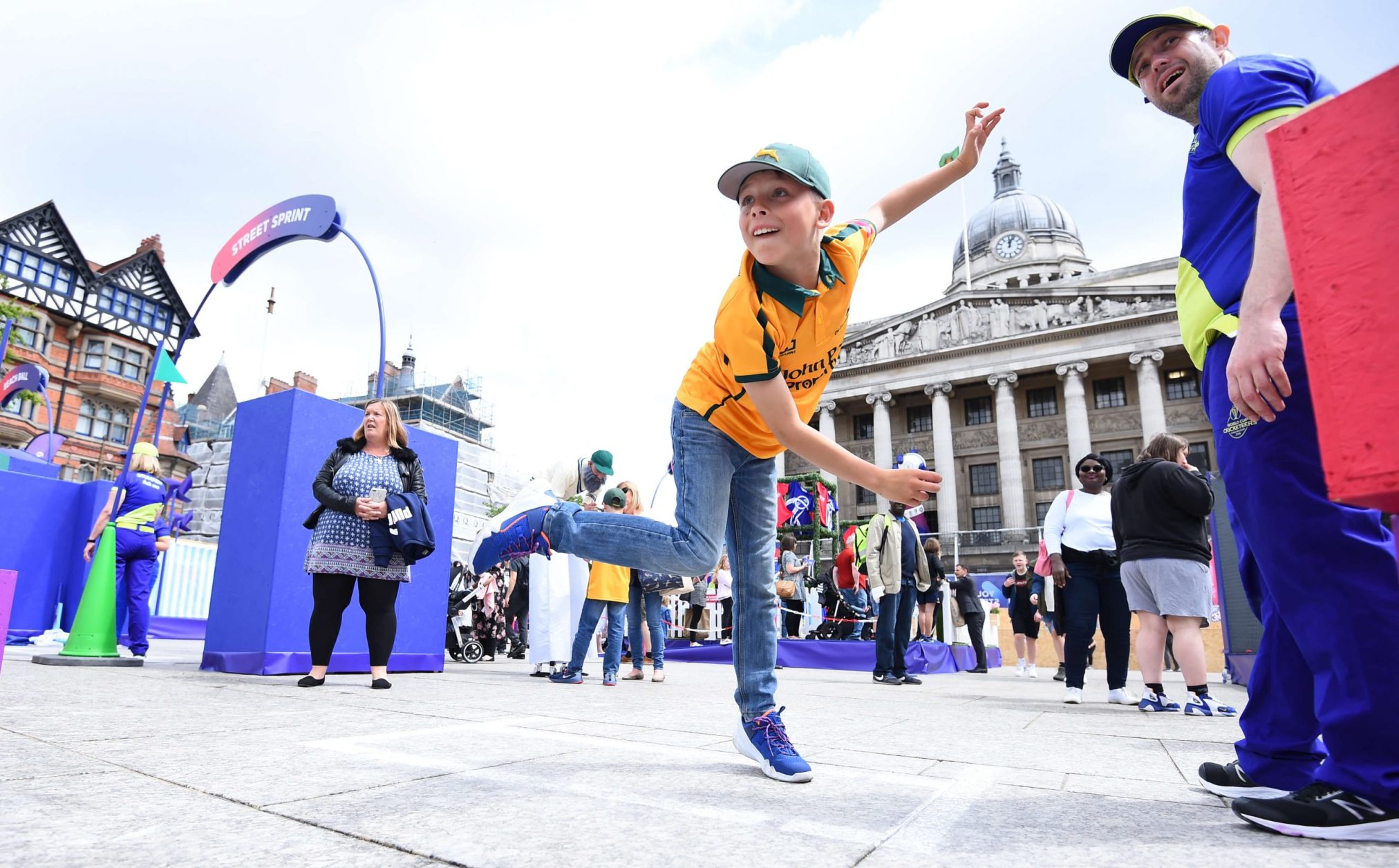 Beyond the Boundary: tapping into the global grassroots game
Cricket is often perceived as an exclusive sport – but 'beyond the 'boundary' of the elite game, there is an underrepresented world of street-level, DIY cricket played around the world.
Through vibrant, diverse, inviting and inclusive urban experiences, we set out to show the UK that anyone can play cricket anywhere.
Fans Old and New
Each Fanzone had 'within the boundary' areas, for fans who wanted to watch tournament matches, and 'beyond the boundary' zones, much larger areas were designed to entice new participants into the world of cricket.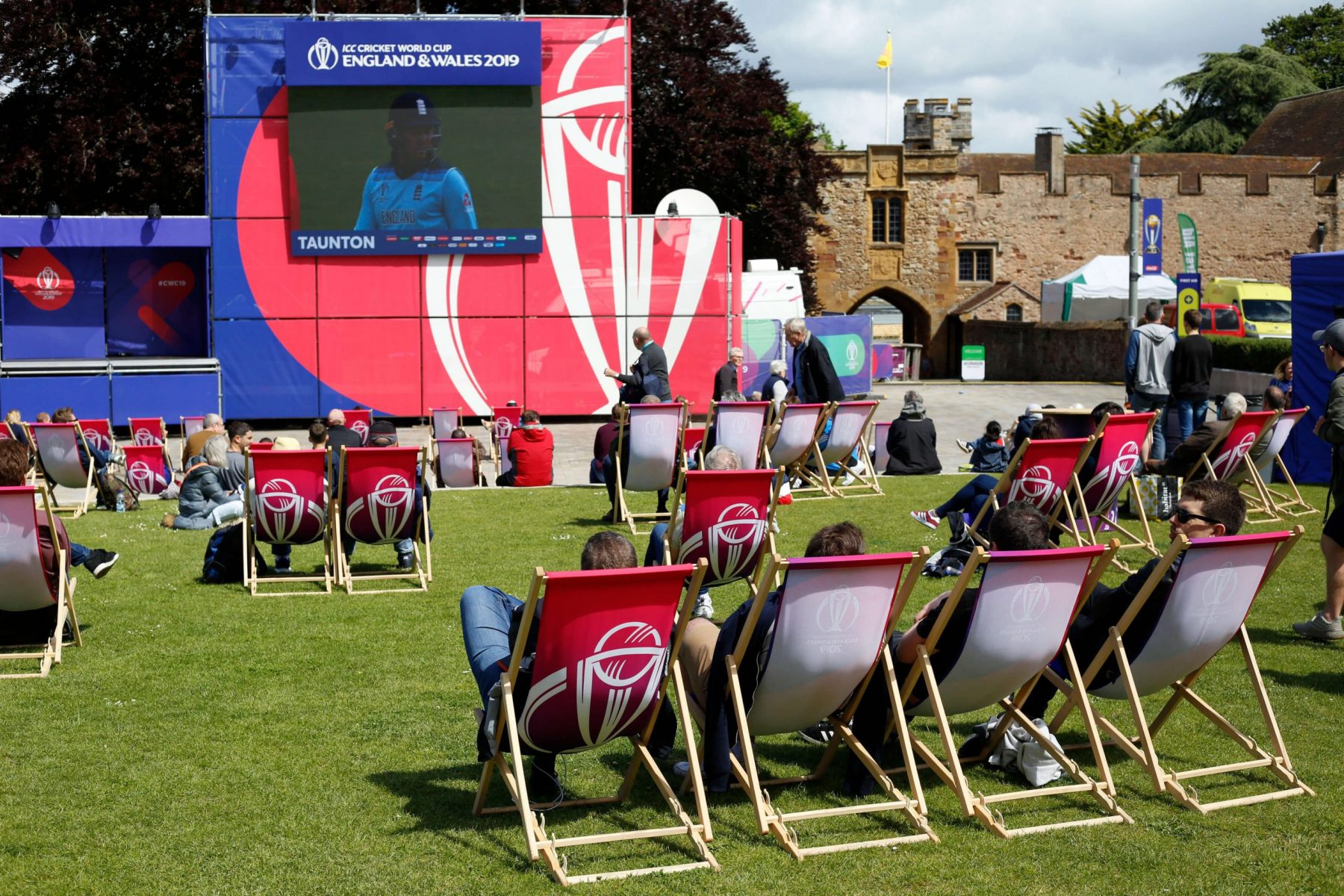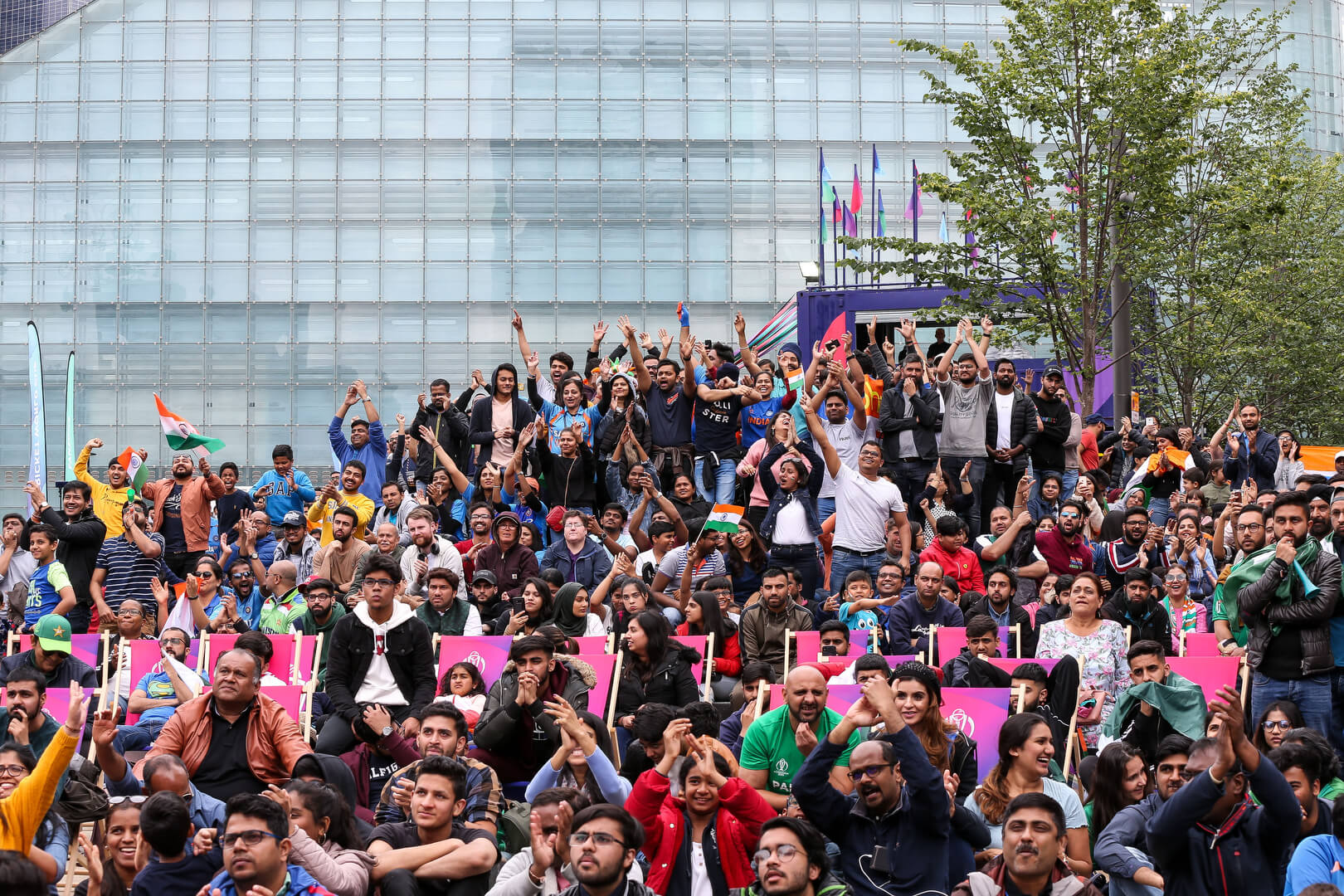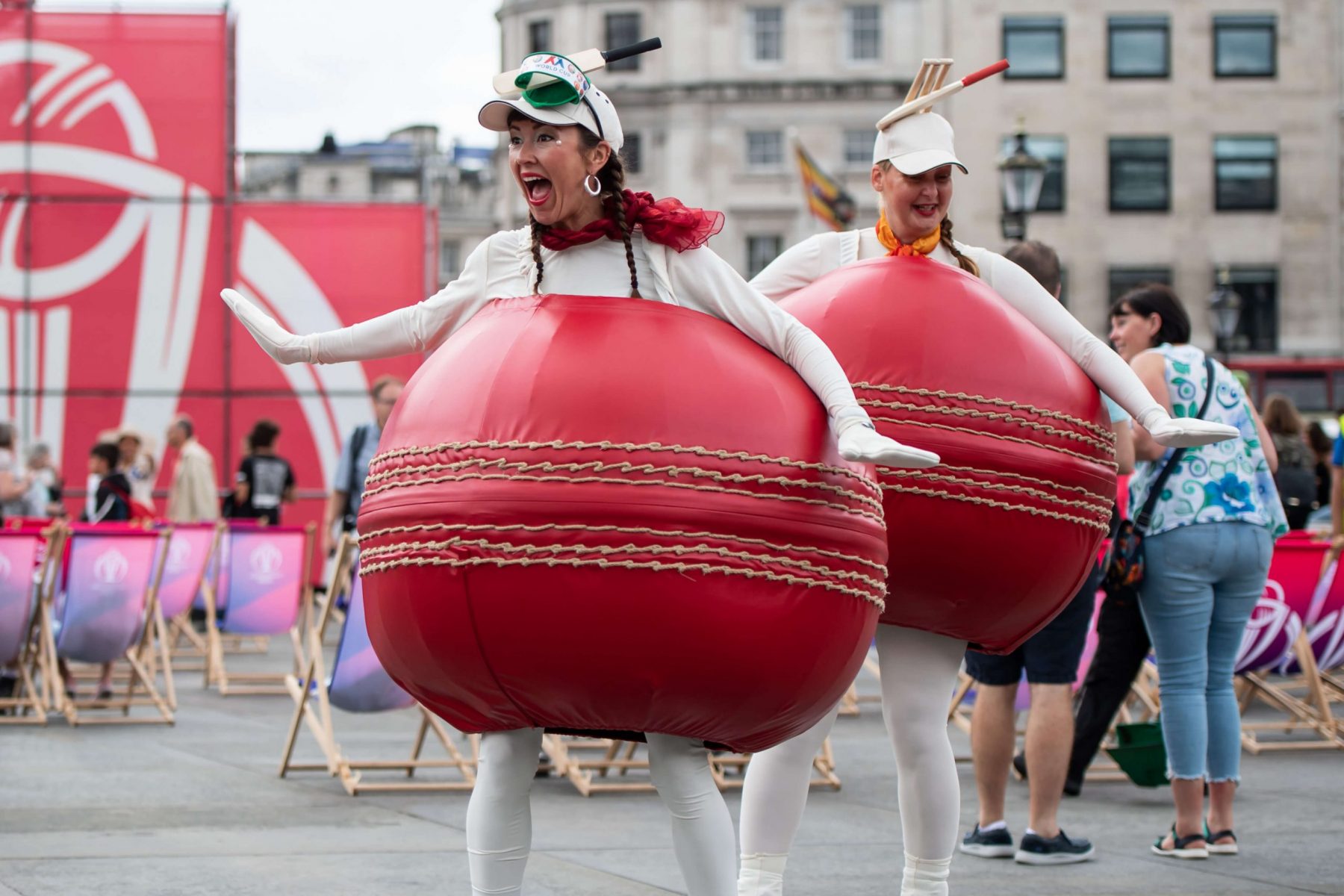 Street-Cricket Skills
Our Skills Challenges, run by volunteers, invited visitors of all ages to test their skills, with children given a take-home cricket kit for completing the set. Set in playful environment designs, from back alleys to beaches, they showed cricket can be played anywhere, by anyone.
In Street Cricket Zones, local clubs and sports charities hosted free coaching sessions and competitions, and Trafalgar Square saw the first ever Street Cricket World Cup, with teams from around the world.
Local to Global
Local performers and pop-up food and drink stalls with a connection to tournament nations created a festival atmosphere, and a big screen showed all tournament matches, with local MCs and celebrity guests.
We were asked to attract 100,000 attendees. In the end, 310,000 people had visited the Fanzones, with more than 40,000 taking part in Skills Challenges and Street Cricket Games.
Local cricket clubs reported a rise in new joiners and participation in the sport was increased at all levels. The Skills Challenges activations received an average rating of 9.2/10.
"People's innovative approach challenged the traditional Fanzone format and helped us to focus our energy on increasing participation, by showing the UK that anyone can play cricket anywhere.
With the active involvement of local communities and clubs, we showed people an inclusive and exciting side to both the sport and the vibrant global cultures that exist around it.
Visitor feedback was the best we have ever received, and I believe that Fanzones were the biggest success of the tournament."
Paul Smith, Director of City & Spectator Experience, Cricket World Cup