we made the temporary feel harmoniously connected
Majlis Mohamed bin Zayed – Ministry of Presidential Affairs
Designing temporary spaces to blend in seamlessly with a landmark site
Majlis Mohamed bin Zayed hosts a series of expert lectures during Ramadan. Held on the site of the Sheikh Zayed Grand Mosque in Abu Dhabi, we were tasked with expanding the environment to enhance the permanent space for the 2023 series.
We were also asked to design and deliver the site wide technical infrastructure including the audio-visual production for the permanent lecture hall.
To create a design that felt like a natural extension of the lecture hall.
The new environment had to provide facilities to create a fully operational venue whilst creating a seamless transition between the permanent and temporary spaces. Built, adjacent to the Grand Mosque and connected to the lecture hall, the design worked in harmony with the existing site.
Inspiration was taken from the existing buildings to ensure our design language, art direction and material selection complimented the permanent surroundings.
DESIGN AND BUILD
We wanted to ensure the design reflected the existing space by feeling connected, not separate. So we prioritised three aspects.
Harmonious Palette
Minimal in Design
Connected Landscaping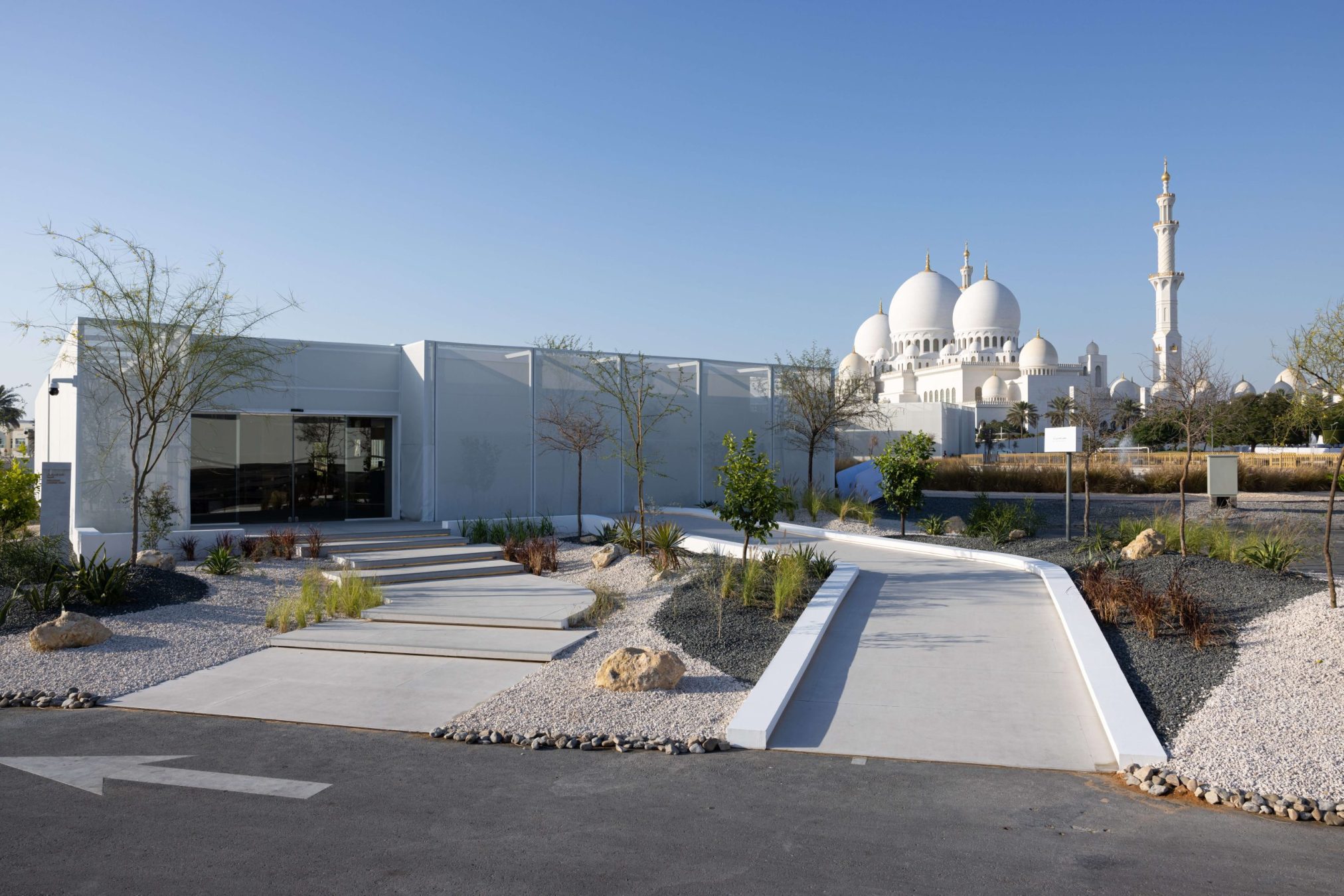 Harmonious Palette
We aligned the colours of the temporary spaces with the lecture hall and mosque.
Minimal in Design
With the permanent spaces of the mosque and the lecture hall being the focal point, our environment needed to be seamless in design, look and feel, and orientation.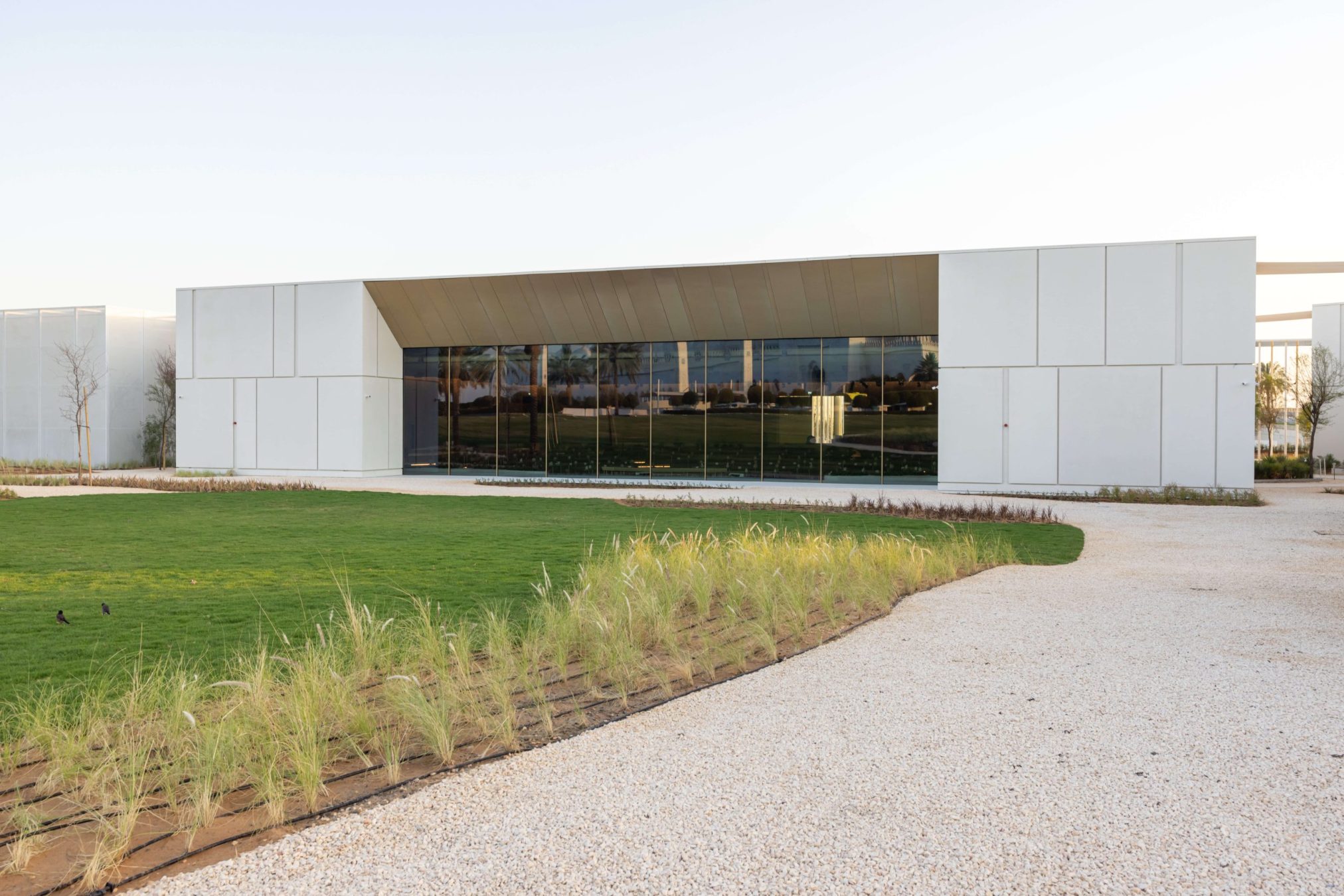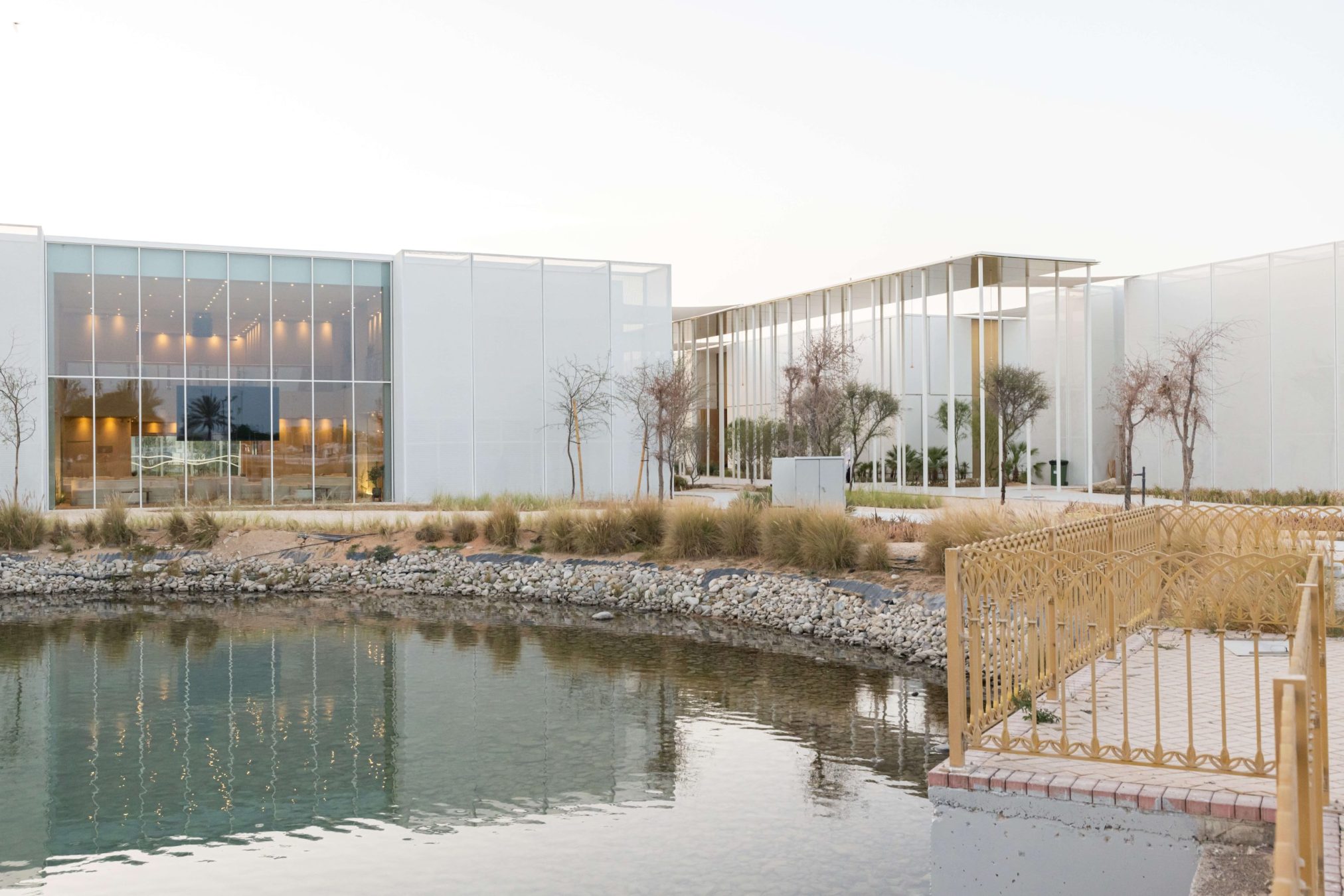 Connected Landscaping
All structures were designed with garden-like walkways and paths, sympathetic to the surroundings. Similar plantings were used inside and outside to create a seamless transition between spaces.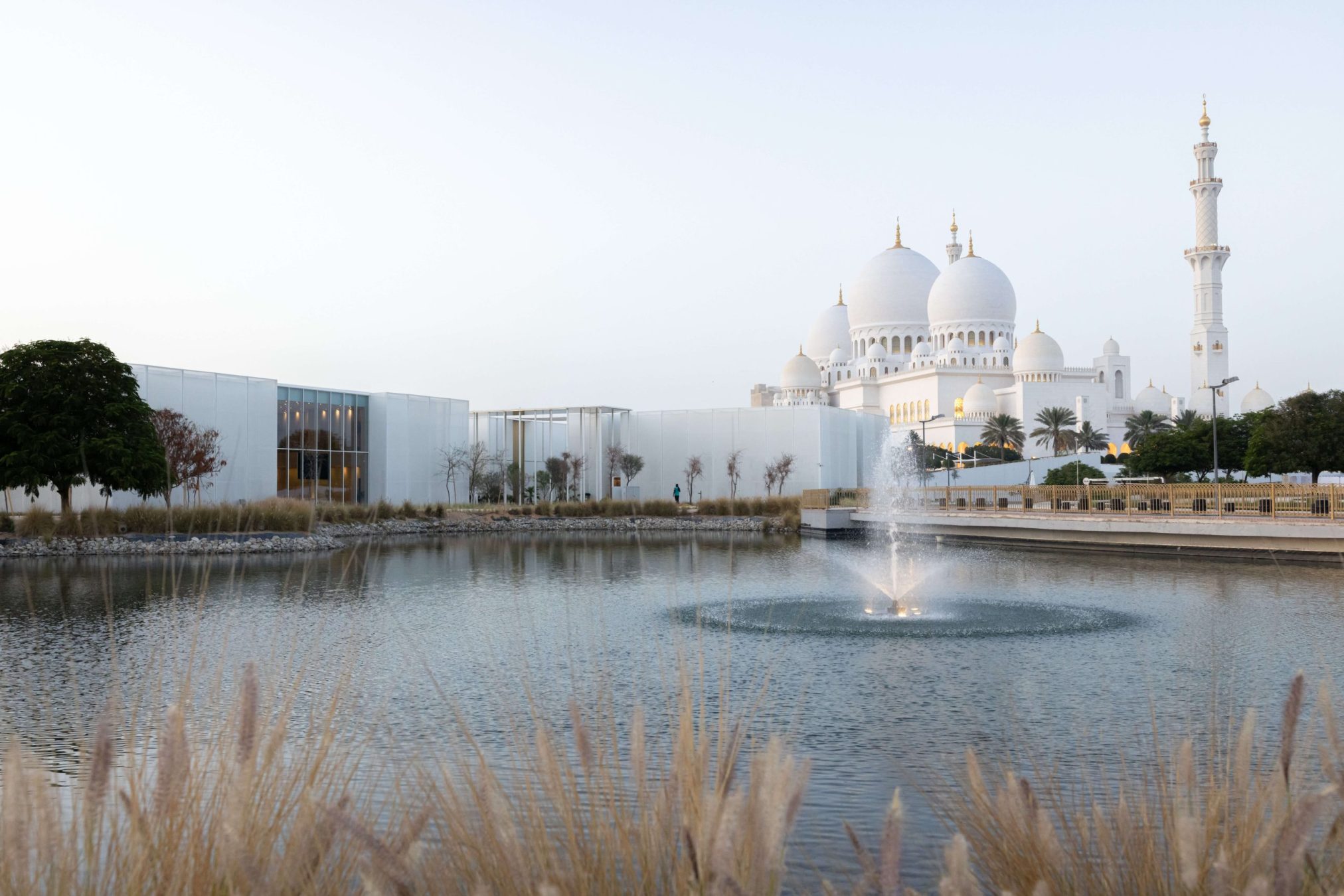 EXPERIENCE
Crucial Focal Point
Beautiful views of the mosque could be seen from all of the main structures through carefully designed windows and openings.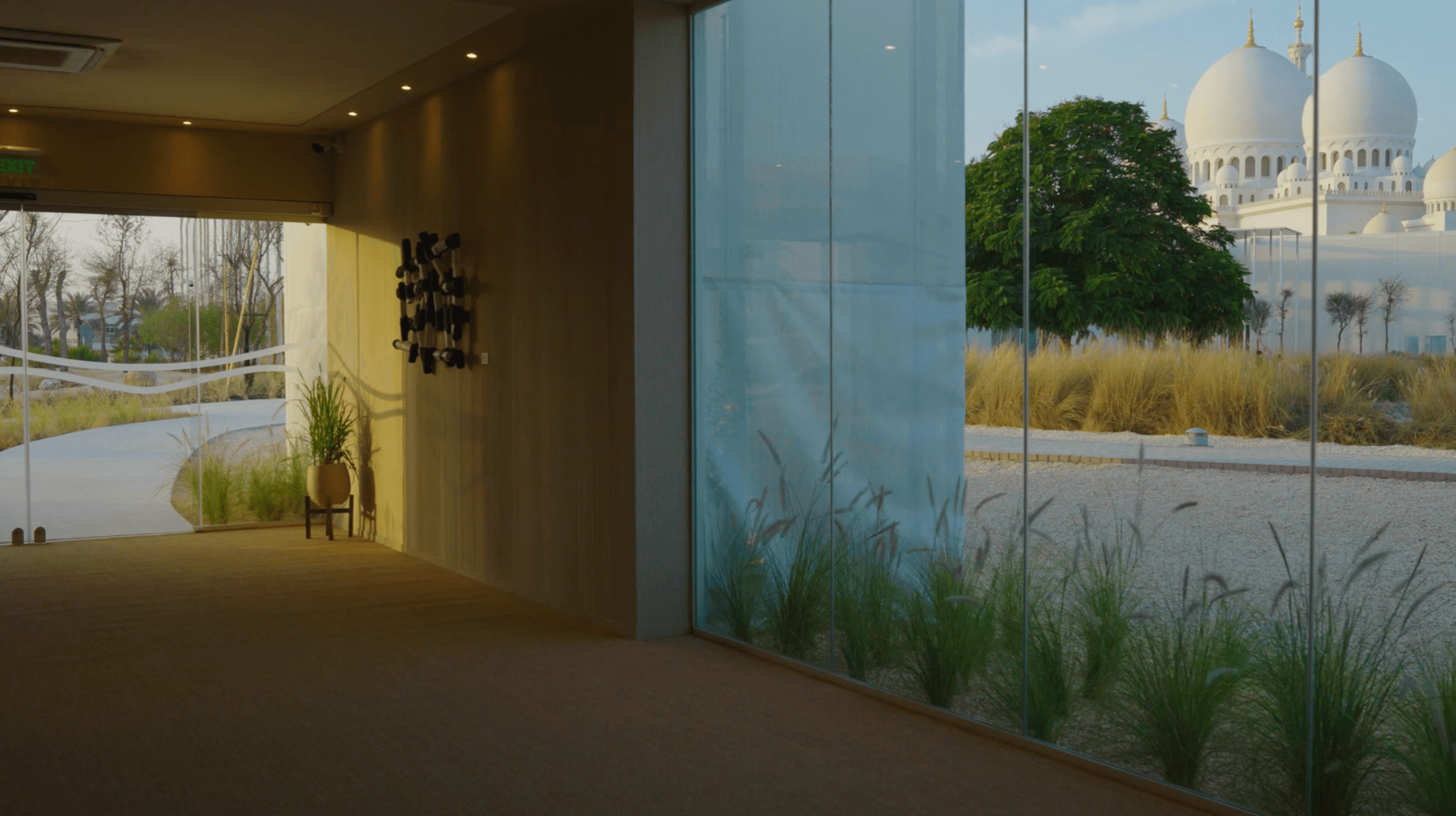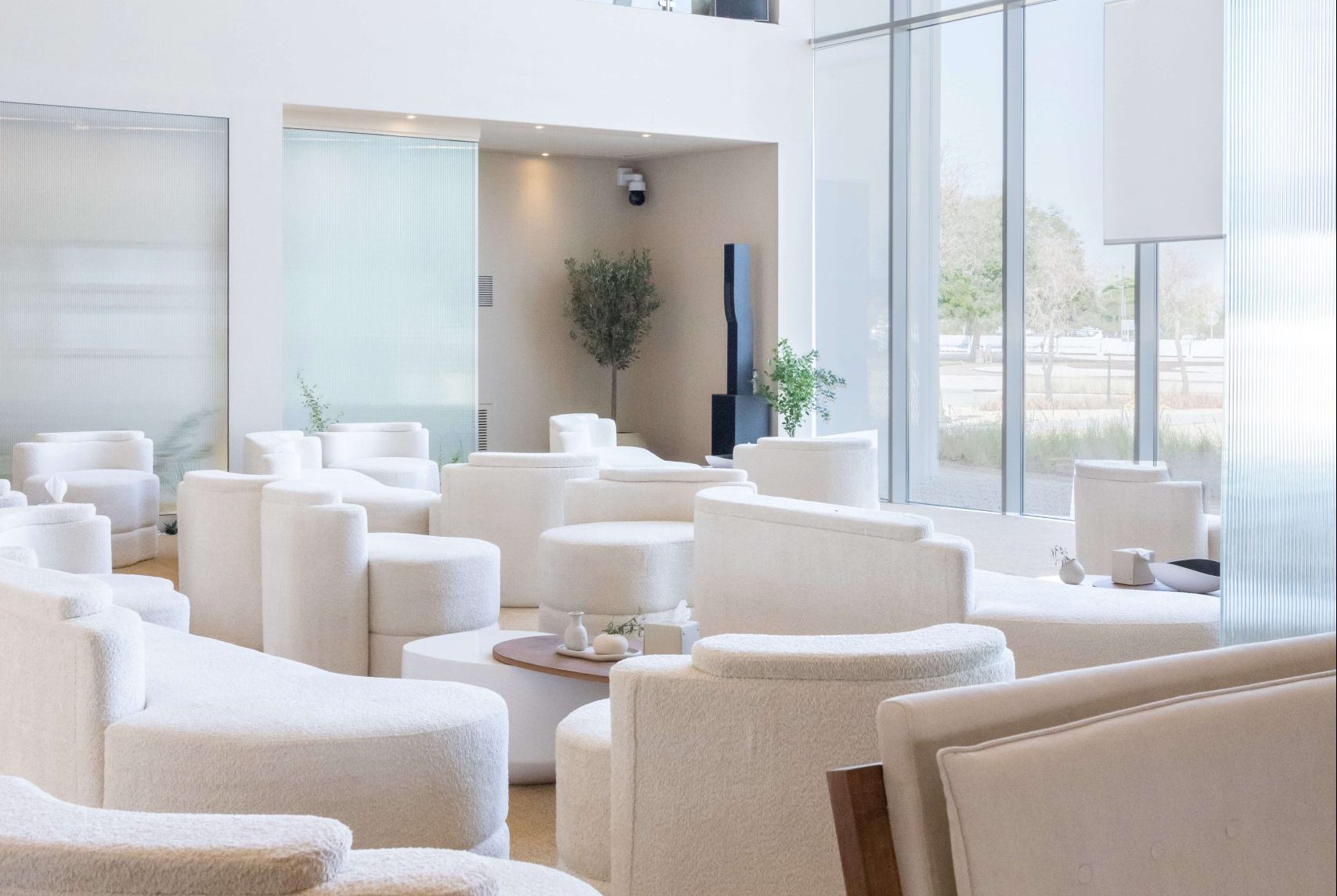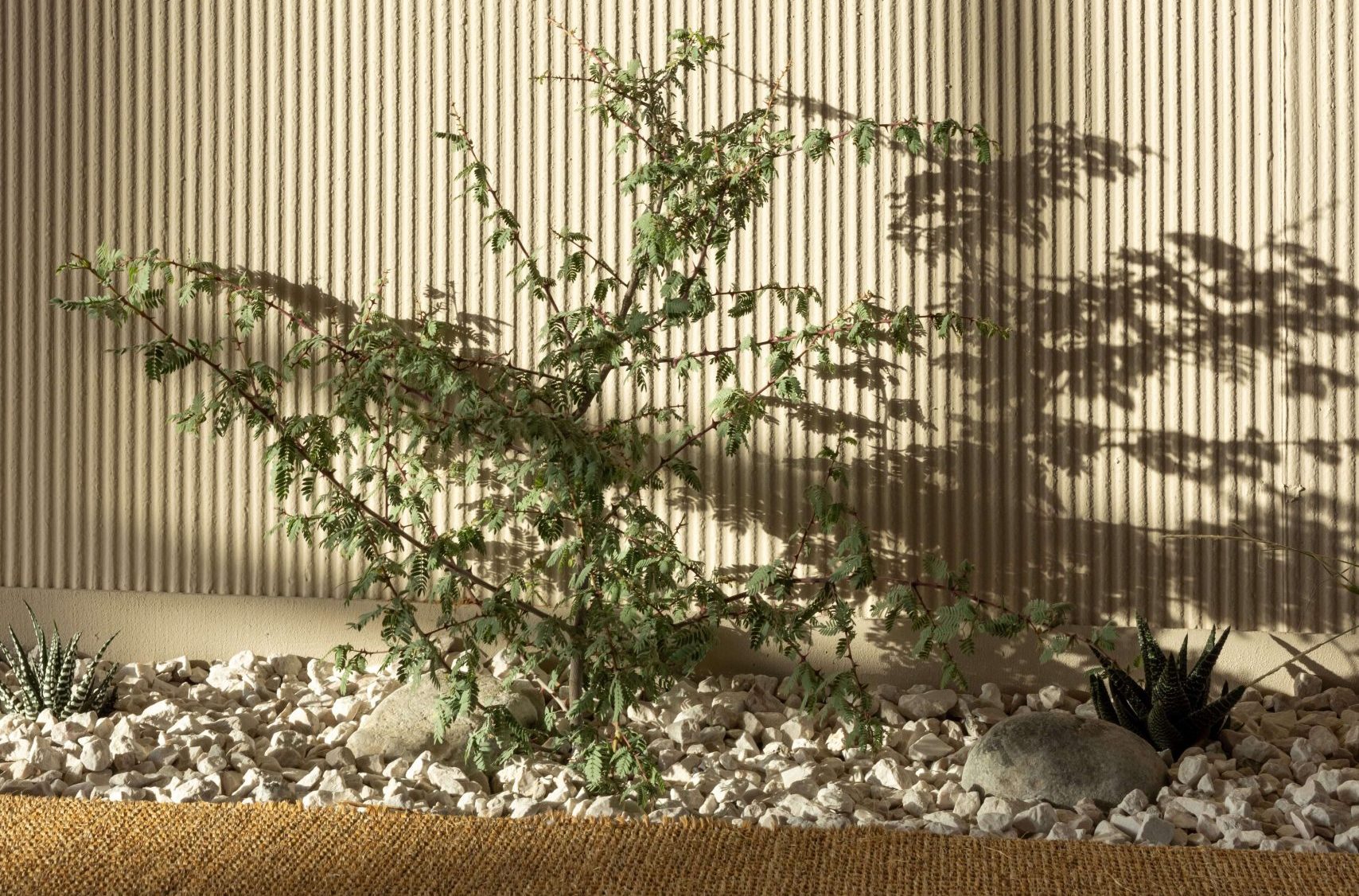 Cultural Understanding
To accommodate a range of guests – from UAE Leadership to invited members of the public – we designed a series of similar spaces that adhered to different protocols whilst ensuring that all 300 guests at each of the four lectures enjoyed the same enriching experience.
Rich in Detail
The technical design approach was to conceal as much of the infrastructure as possible. 126 loudspeakers were built into the lecture hall seating and the master control room, including interpreters, was located away from the lecture hall to reduce crew, noise and movement within the space.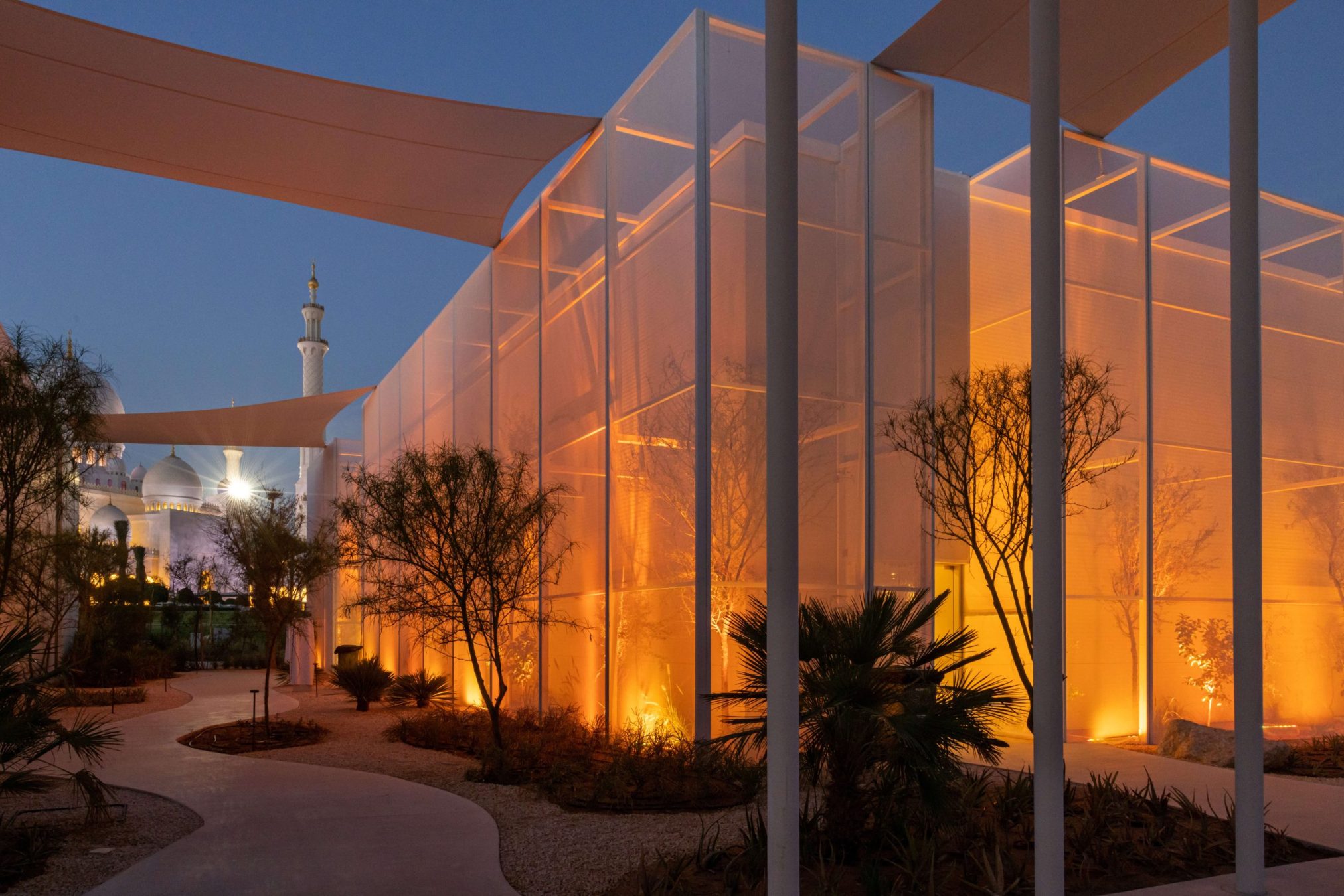 An active acoustic system was designed to create an environment comfortable for conversation before and after the lectures.
300 guests attended each of the 4 lectures
2,800 square meters of temporary space created
3 audio systems designed and engineered to deliver exceptional lecture hall quality audio