We designed dynamic spaces for the 51st UAE National Day
51st UAE National Day – National Projects Office
Design an immersive guest experience showcasing UAE heritage
To celebrate the UAE's 51st National Day, we created a series of spaces inside Abu Dhabi National Exhibition Centre (ADNEC), the venue for the 51st National Day and a nationally-significant architectural space.
Seamlessly designed spaces worked with the architecture to showcase historic moments
We created a series of gallery-style spaces, with draped screens of vintage photos, soundtracks of regional music, as well as historic recordings and interactive videos. Guests were encouraged to explore the UAE's history at their own pace.
DESIGN AND BUILD
To set the celebratory tone of National Day, we immersed guests in the UAE's heritage from the moment they arrived at the venue.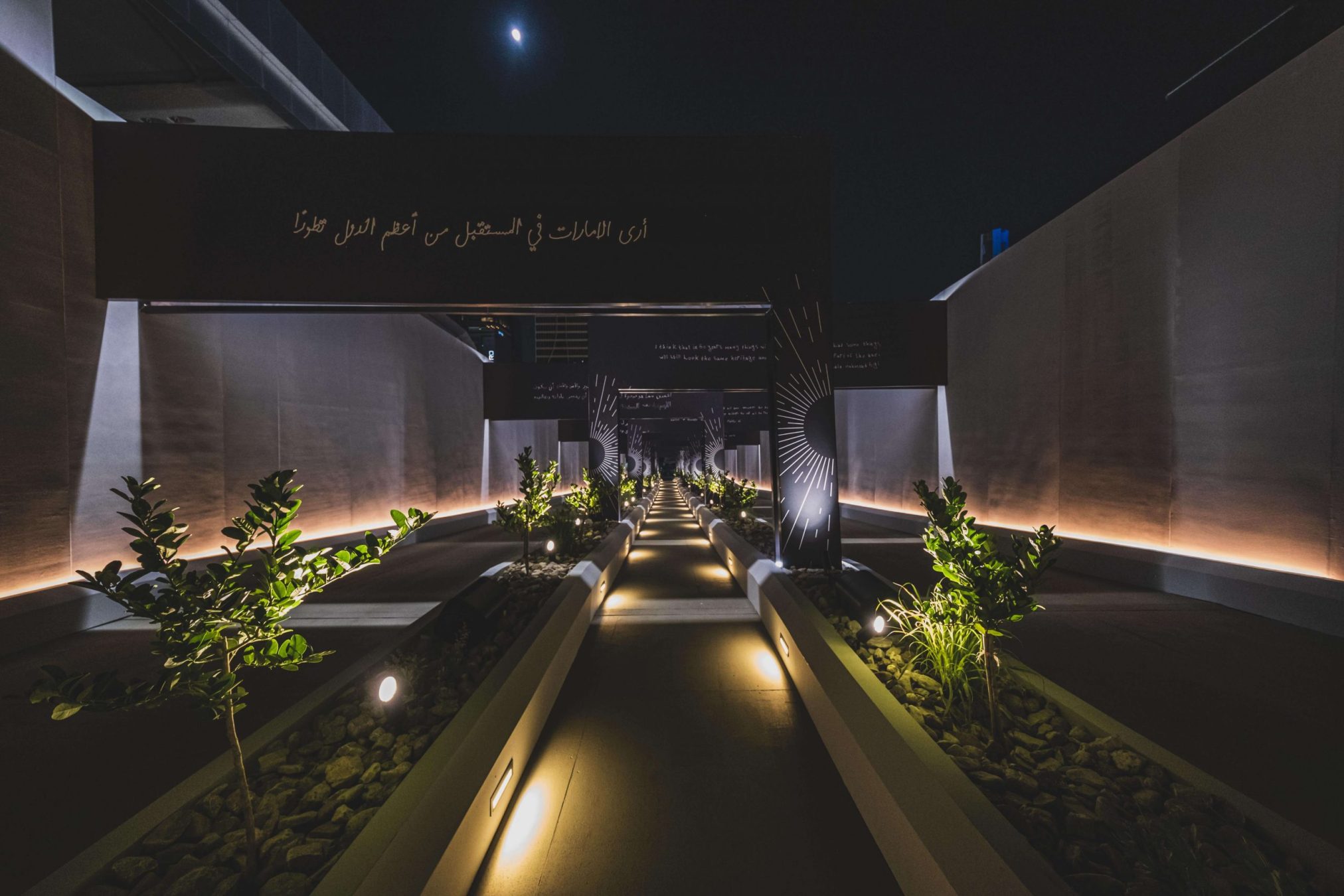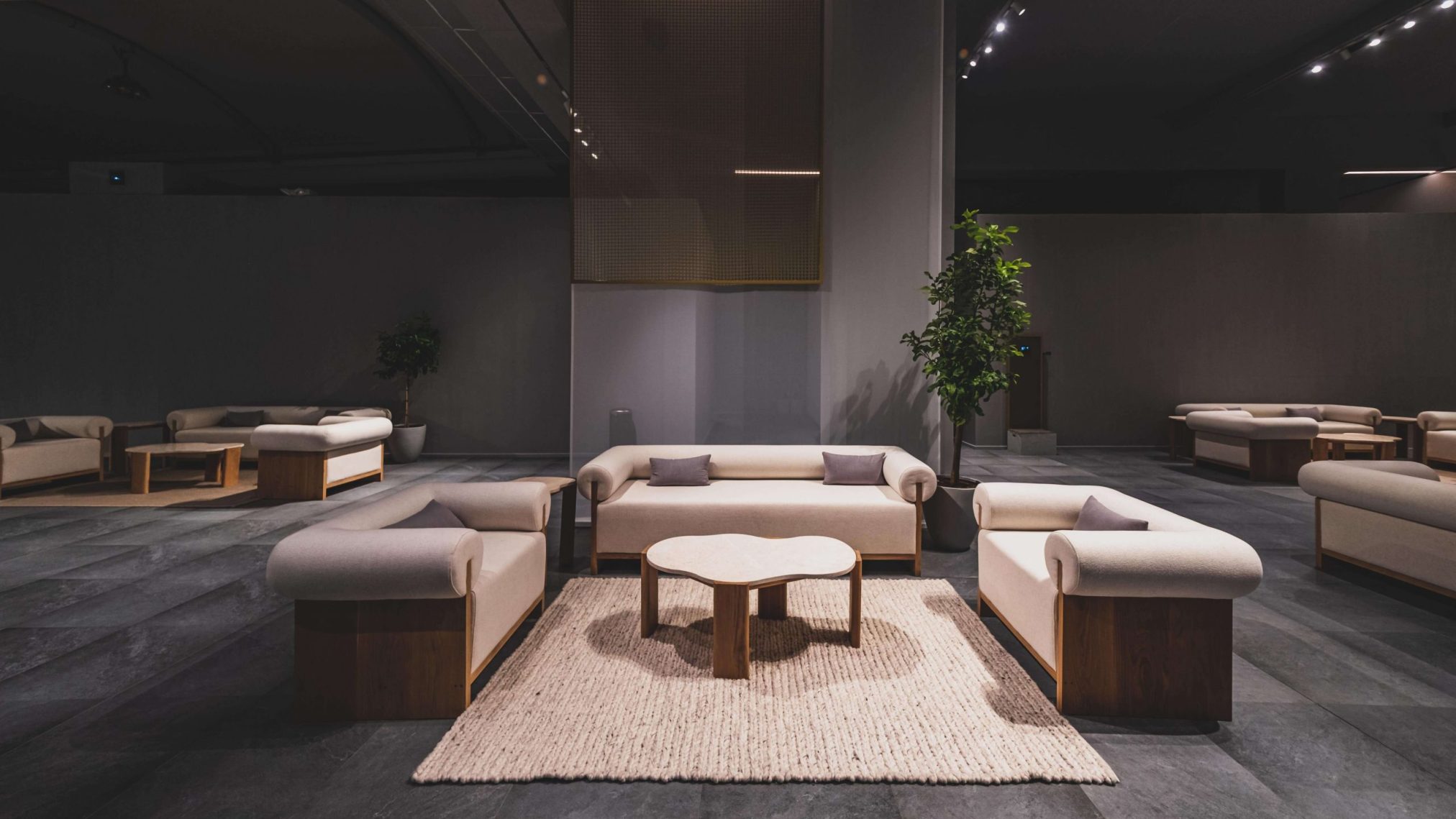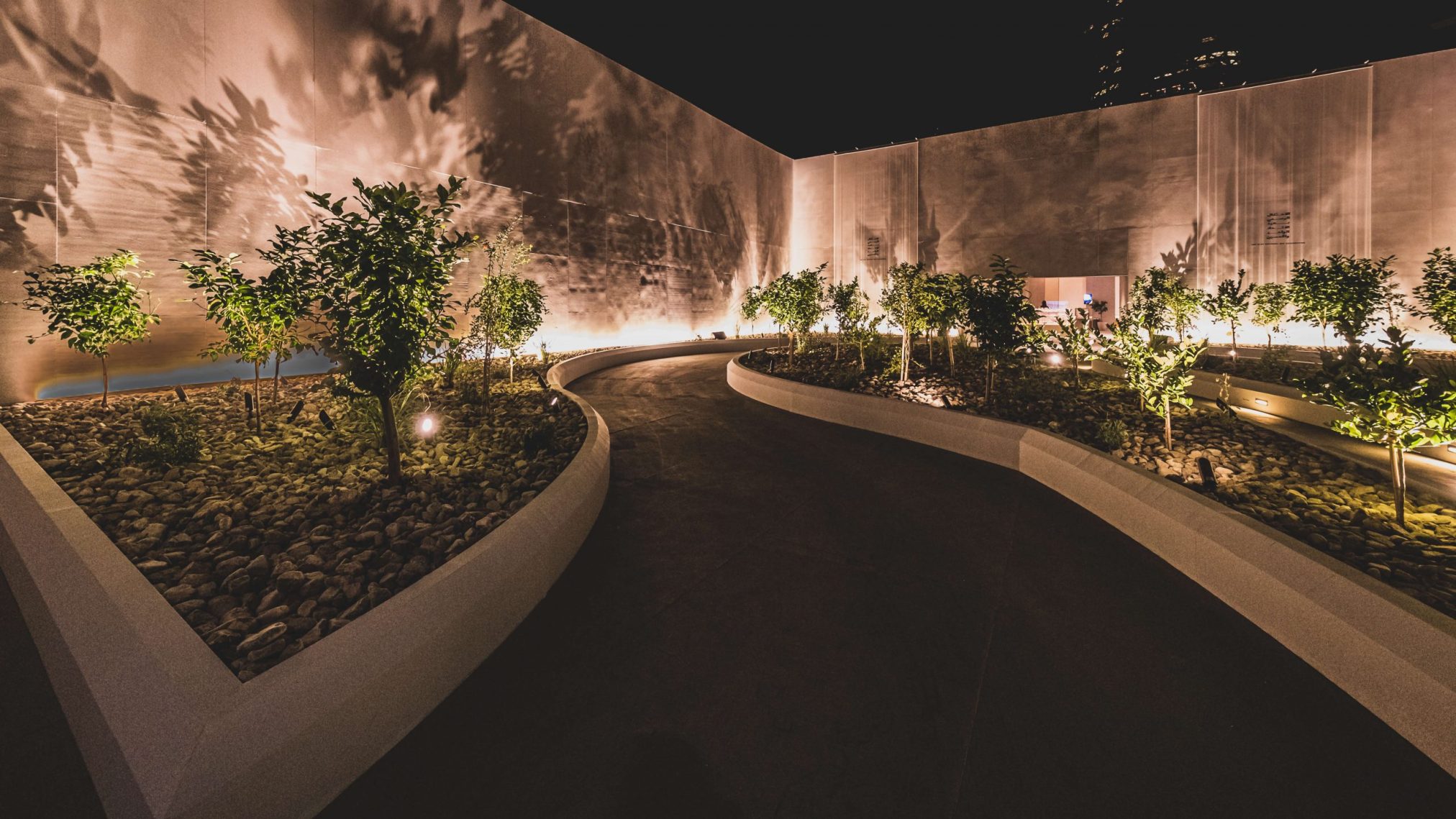 Upon arrival, guests entered through an immersive tunnel constructed using a series of sheer and opaque panels of vintage photographs. Bespoke lighting created a 3D effect on the photos.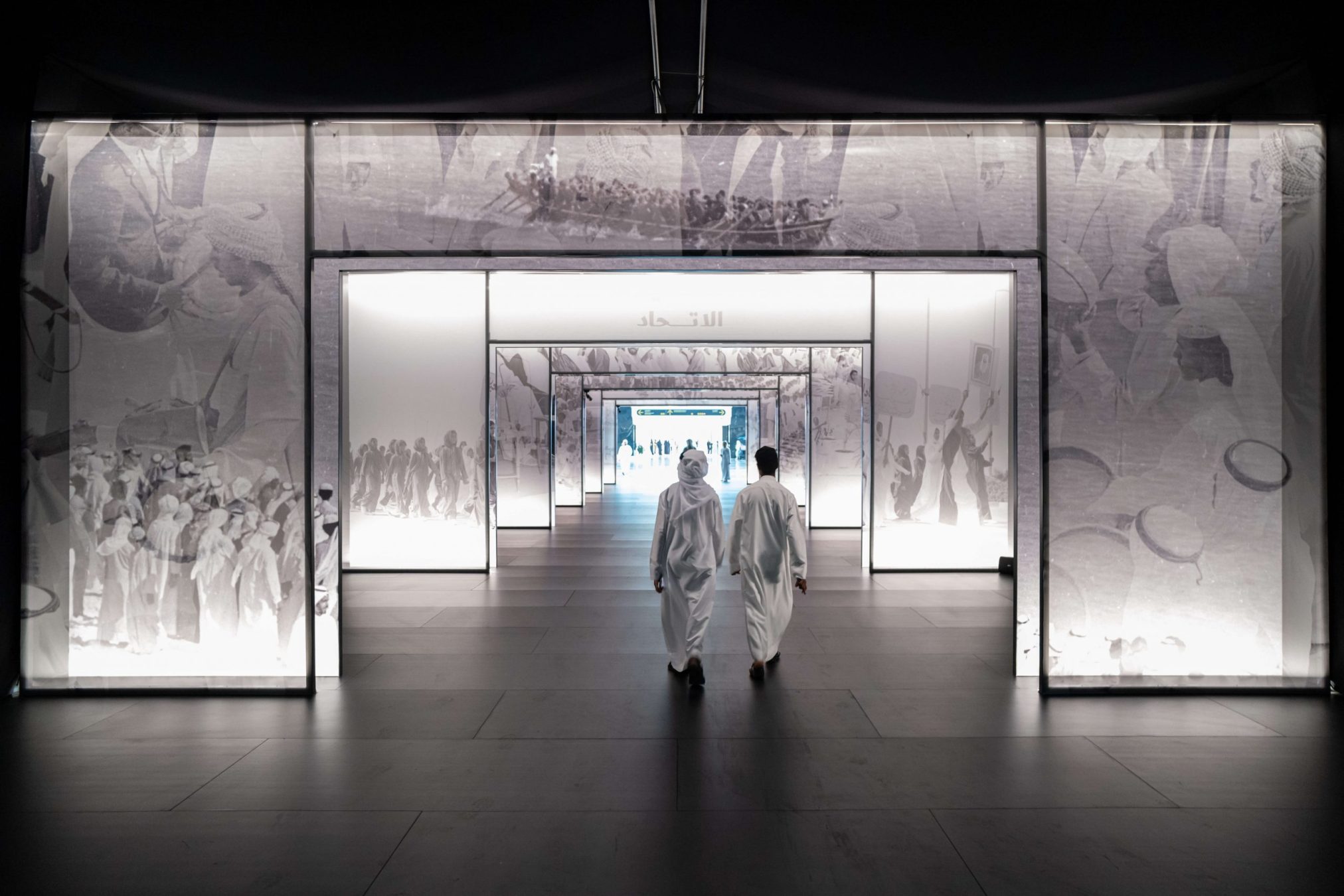 Guests then moved into one of four lounges or 'majlis' to enjoy pre-show hospitality. Each one told the story of the UAE, using historic imagery and audio, but designed slightly differently to suit each majlis space.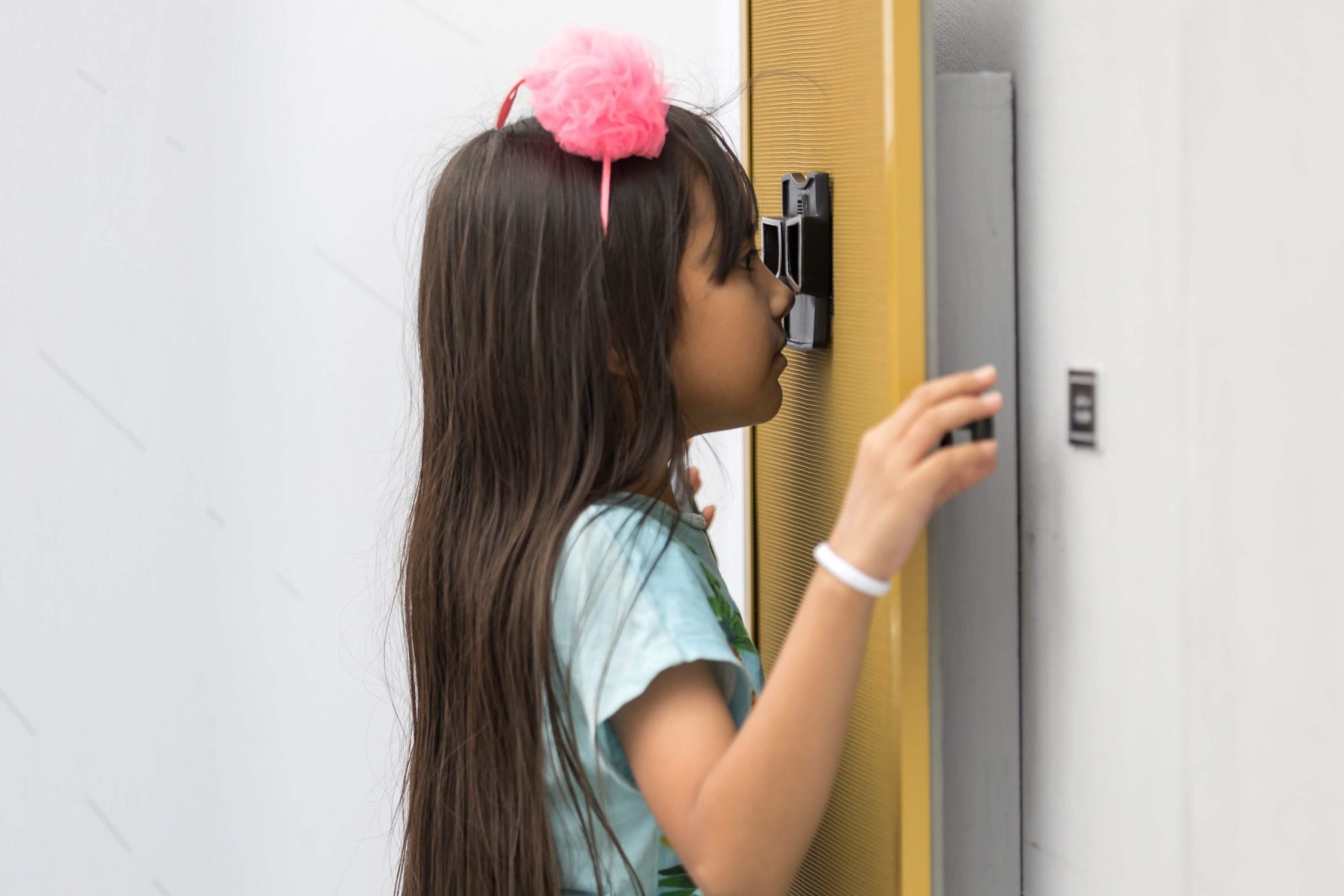 As guest departed we displayed handwritten notes and played audio recordings of children from the UAE talking about their hopes and dreams for the future.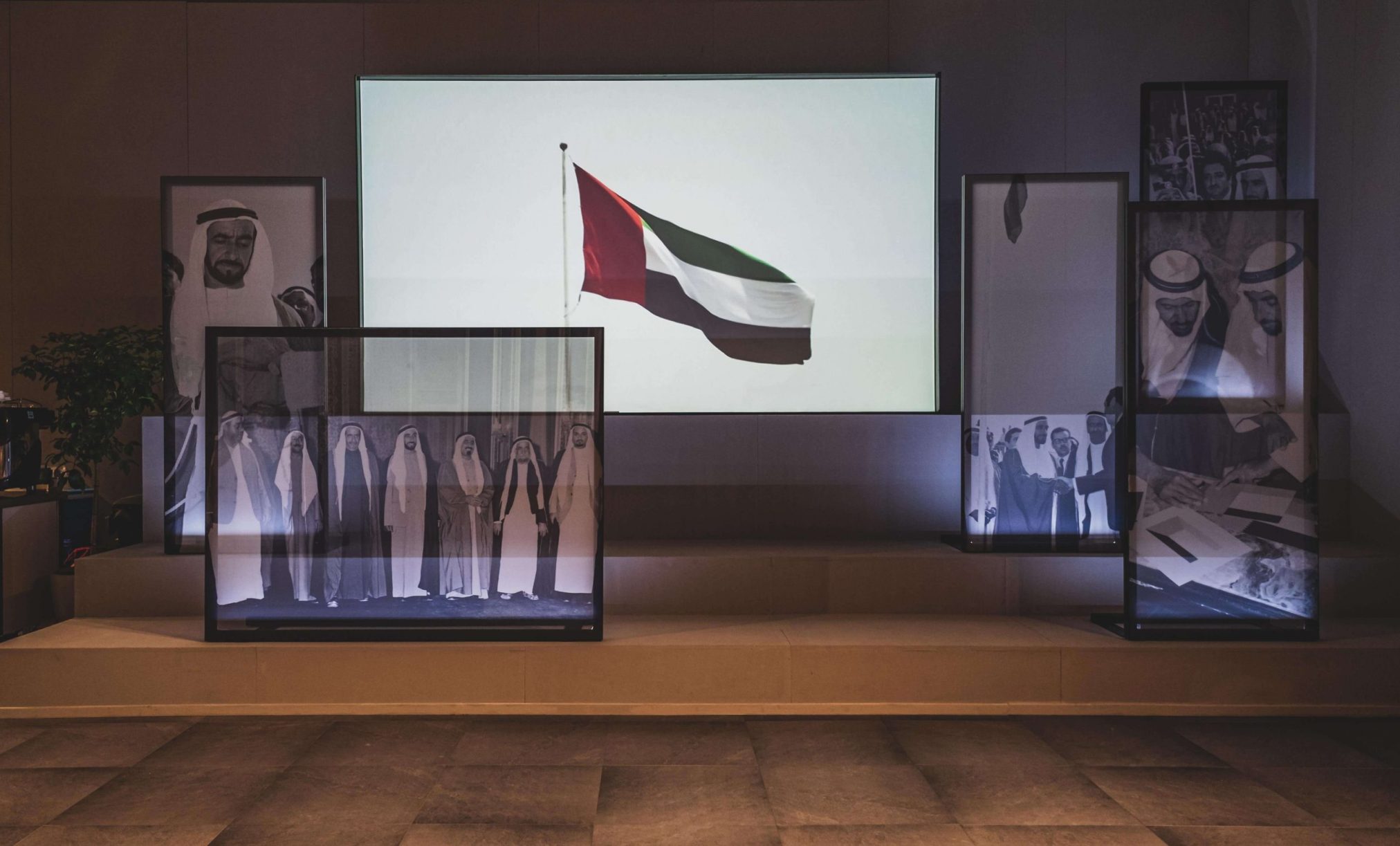 EXPERIENCE
Our modern design and lighting made the most of ADNEC's impressive architectural features.
The art gallery theme, interactive elements and 3D effects created a warmth and intimacy that quickly made guests feel part of the National Day celebrations.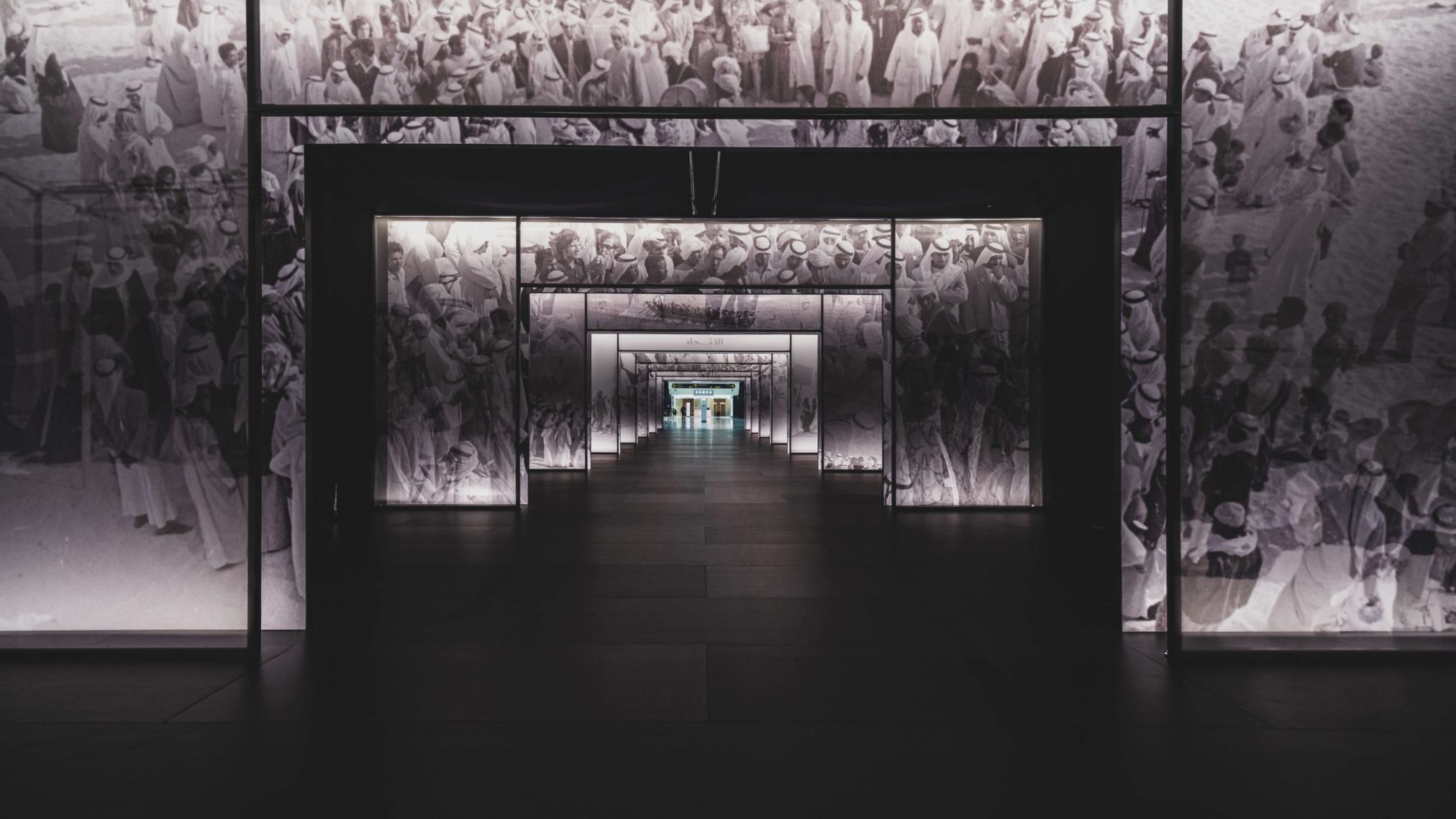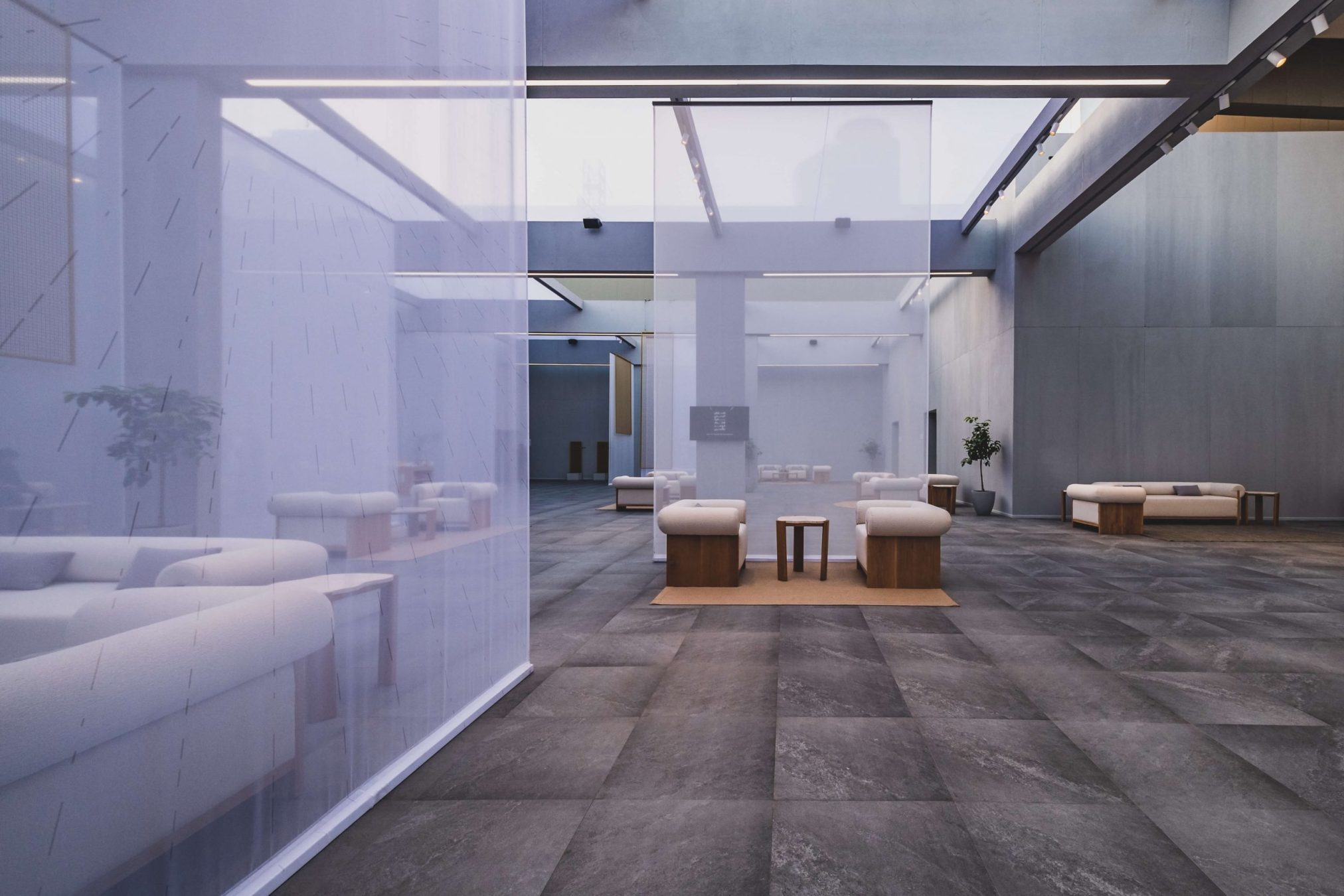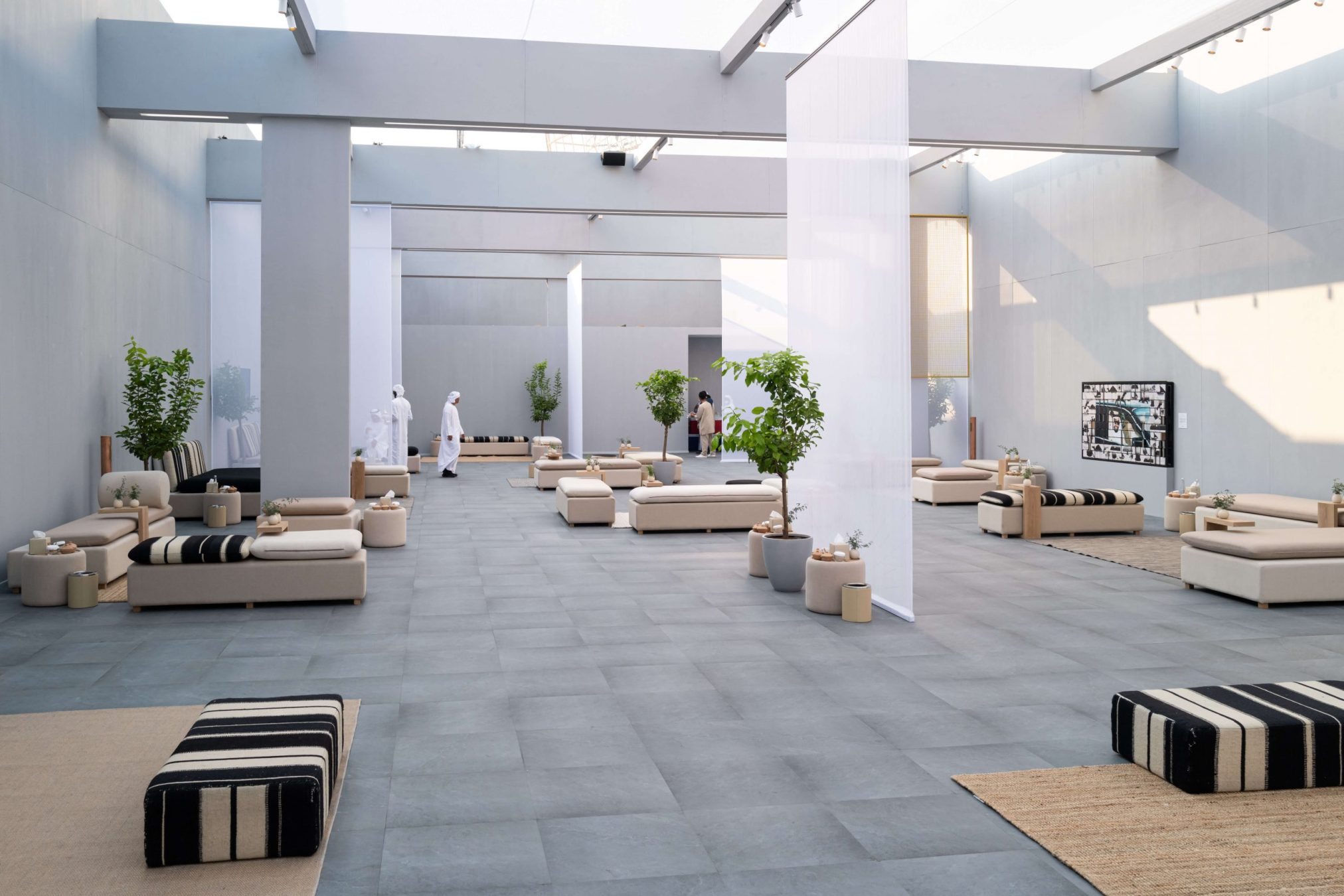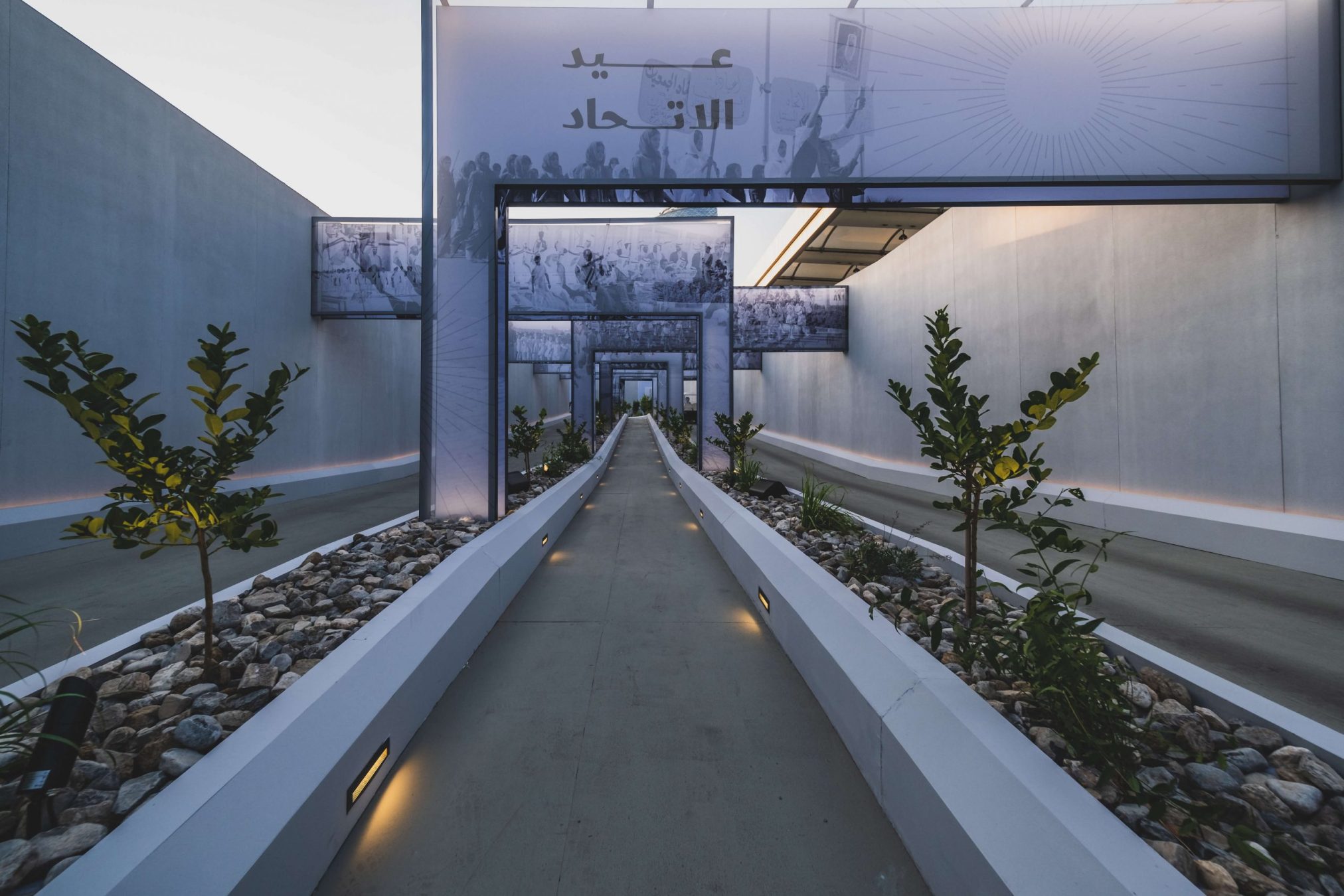 The elegant majlis for pre-show hospitality made for a welcoming space where guests could relax, talk and explore their nation's cultural and historic highlights in their own time.
The importance of the occasion was highlighted at every step of the visitor journey, from their entry through the photographic-panel tunnel to their departure viewing the hopes and dreams of the children of the UAE.